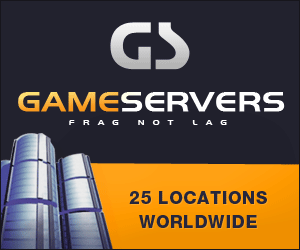 Washington Times
March 21, 2009
Pg. 5
Seek mediation by Saudi king

By Heidi Vogt, Associated Press
KABUL, Afghanistan--Afghanistan's top Muslim clerics urged President Hamid Karzai on Friday to push ahead with a proposal for talks with the Taliban that would be mediated by Saudi King Abdullah.
Calls for negotiations between Afghanistan's government and the Taliban have been mounting as the militant group has stepped up attacks in recent years despite efforts to defeat them by Afghan and international forces.
In the latest violence, international forces killed 34 militants in two days of clashes in the country's volatile south and east, the U.S. military said Friday.
President Obama has urged the Afghan government to encourage moderate elements of the Taliban to reconcile with the government. Mr. Karzai has repeatedly said that he is open to talks with top Taliban leaders, but has made few apparent moves to start such a process.
However, Mr. Karzai has previously asked King Abdullah to facilitate contacts with the Taliban. Saudi Arabia's intelligence chief met with top officials in Afghanistan in January in a move seen by many as part of a quiet effort to open a line of communication.
The leaders of Afghanistan's powerful Muslim clerics' council pressed Mr. Karzai in a meeting Friday to push the talks forward, said Faiz Mohammad, a council member from Kunduz province. They proposed a meeting that would include government and Taliban representatives, former jihadi leaders, other prominent Afghans and representatives of neighboring countries, Mr. Mohammad said.
Mr. Karzai's office issued a statement summarizing the meeting, without saying whether it would take any action.
"The government is working for permanent peace with all its power," the statement said.
Saudi Arabia is a leader of the Sunni Muslim world, and was one of a handful of countries that recognized the strictly Islamic Taliban government, which ruled Afghanistan in the 1990s.
Meanwhile, the commander of Canadian troops in Afghanistan said four Canadian soldiers were killed Friday in two bombings, while eight were injured. Two died and five were wounded during a morning foot patrol in the Zhari district, west of Kandahar. Two others died and three were wounded when a roadside bomb exploded in the Shah Wali Kot district, northwest of Kandahar.
The deaths bring to 116 the number of Canadian soldiers who have died as part of the Afghan mission since it began in 2002.
U.S. forces on Friday reported a series of clashes that killed 34 militants, though Afghan officials said it may have been fewer.
Thirty of the deaths occurred during a firefight that broke out Thursday, when Afghan army and U.S.-coalition troops came under attack in southern Helmand province, the United States said in a statement. The troops confirmed that there were no civilians in the area before striking back and calling in air support, it said.
Gen. Sher Mohammad Zazai, the Afghan army commander for the southern region, confirmed that at least 13 militants were killed in the clash and said others may have also died.