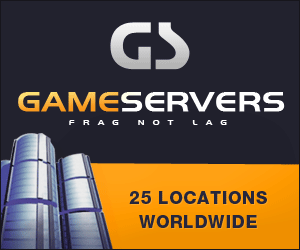 BETH RUCKER
Associated Press
NASHVILLE, Tenn. -
An unlikely playoff run and the development of a star rookie quarterback wasn't enough to save Titans general manger Floyd Reese's job.
After 13 seasons on the job, Reese resigned Friday, a month before his contract was set to expire.
"I had hopes of signing a contract extension and staying with the Titans for many more years, but it became apparent to me over the last several months that that would be difficult," Reese said in a statement released by the team.
"Rather than drag out a process that would probably end up with us going our separate ways, the right thing to do is to cut ties now and let the Titans move on and me as well."
Reese, who was the franchise's longest-serving general manager, had been with the team for 21 years, going back to its origins as the Houston Oilers. He succeeded Mike Holovak, who served as general manager from 1989-1993.
"It's hard parting ways, but I am confident that change will be good for everyone involved," team owner Bud Adams said in a statement.
Titans chief operating officer Steve Underwood said during the season he had talked informally with Reese about a potential contract extension, but no formal offer had been made.
"This decision was brought about - I think more than anything - by our owner," Underwood said. "I think it became obvious during the fall as Floyd's contract term was winding down and there were no offers forthcoming, but there was some question about whether not he was going to be here."
There was speculation this season about tension between coach Jeff Fisher and Reese, but Underwood said there was never any more tension than was to be expected in a general manager/head coach relationship, a statement in line with a comment Fisher made earlier this week.
"Well, the relationship is good, and I will be quite honest with you," Fisher said on Monday. "I couldn't imagine working here without him. I haven't given it any thought. That's hard for me to envision."
Underwood said a search for a new general manager would begin immediately, both within and outside the Titans organization.
Fisher will not take on an expanded role with the team in the absence of a general manager, Underwood said, adding that negotiations to extend the coach's contract were proceeding.
The Titans also announced Friday that the contract for Al Smith, the team's pro scouting director, wouldn't be extended. Rich Snead, director of player personnel would temporarily handle additional scouting duties until a successor was found, Underwood said.
He added the next GM would need some experience as a general manager or assistant GM and strong scouting capabilities.
The Titans finished the season 8-8 with a loss to New England, and just fell short of becoming the first NFL team to start 0-5 and reach the playoffs.
After a 2-7 start, the team won six-straight games. The turnaround earned quarterback Vince Young the Associated Press NFL Offensive Rookie of the year award Wednesday and led Adams to pick up Fisher's option for 2007.
The Titans went 111-102 while Reese was the GM, and the team went to the Super Bowl in 2000, where the Titans lost to the Rams. But the team struggled to rebuild, winning only five games in 2004 and four in 2005.
Reese's main role with the Titans was to assemble the team's roster through the college draft, free agent signings, waivers and identifying undrafted prospects. He also helped negotiate contracts with players.
Reese is credited with obtaining a number of the franchise's top players, including quarterback Neil O'Donnell, tackle Fred Miller, tight end Frank Wycheck, all former players, and current defensive end Kyle Vanden Bosch.
The salary cap forced the Titans after the 2004 season to release players such as cornerback Samari Rolle and receiver Derrick Mason.
Tennessee has drafted some key personnel in the past few seasons, namely first-round picks Young in 2006 and cornerback Adam "Pacman" Jones in 2005.
But the team also let go of a few draft picks this year, among them Tyrone Calico, a 2003 second-round pick, and fullback Troy Fleming, a sixth-round pick in 2004.