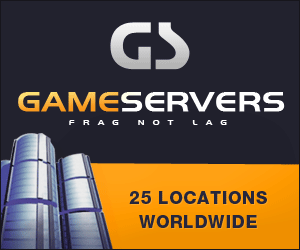 Boston Globe
March 21, 2007
By Scott Allen, Globe Staff
The symptoms of post-traumatic stress disorder are so common that depressed people who have never faced trauma usually qualify for the condition, according to a new study that raises questions about whether thousands of Iraq war veterans as well as civilians are getting the right diagnosis and treatment for their emotional problems.
Military researchers estimate that 12 to 20 percent of Iraq war veterans show signs of post-traumatic stress, such as recurrent nightmares, emotional numbness, and high anxiety, and the disorder accounts for half of all mental health disability claims.
But the new study by McLean Hospital researchers suggests those numbers may be greatly inflated: Researchers found that almost 80 percent of the depressed people they interviewed showed symptoms of post-traumatic stress even if they could not name a single trauma that could have caused them.
"If you can identify a nasty event which occurred before these symptoms emerged, you can call it post-traumatic stress disorder," said Dr. J. Alexander Bodkin , lead author of the study in today's Journal of Anxiety Disorders. "I'm not saying there is no such thing as a mood or anxiety disorder caused by traumatic events, but the symptoms [used to classify the illness] are really grossly inadequate."
Bodkin said it's crucial to get the diagnosis right. Though people diagnosed with post-traumatic stress commonly are also treated for depression or anxiety, he said some treatments for post-traumatic stress, such as focusing on "facing" the trauma, could be counterproductive. "It might be worse than a waste of time. Maybe you don't need to work through what is bothering you. Maybe you need to get over what is bothering you," said Bodkin.
The study joins a growing body of research that questions whether post-traumatic stress disorder is a distinct mental illness, at least as it is currently defined. Unlike other mental illnesses, the diagnosis of post-traumatic stress disorder begins not with the patient's symptoms, but with identifying a major trauma such as witnessing a murder or fighting in a war. Critics say that can lead therapists to falsely conclude that the symptoms were caused by the trauma. It could be that the trauma worsened an underlying condition such as depression or anxiety.
Yesterday, psychiatric researchers who wrote the post-traumatic stress disorder definition agreed that the definition needs to be tightened. Psychologist David Barlow of Boston University said the official definition, which he helped develop in 1994, has become outdated as advances in brain science suggest that post-traumatic stress is more closely related to other conditions than researchers recognized at the time.
"We might need to step back a level and begin looking at what these disorders have in common," said Barlow, then cochairman of the committee that wrote the post-traumatic stress disorder section for the psychiatrists' bible, the Diagnostic and Statistical Manual of Mental Disorders, or DSM.
However, Dr. Michael First , editor of the DSM, said he believes post-traumatic stress disorder is a separate disorder. "My concern is that it's overused," said First, of Columbia University. "It started out as combat neuroses for very severely traumatized soldiers, but now it's all over the place."
Post-traumatic stress disorder wasn't officially recognized as a mental illness until 1980, as a growing number of Vietnam combat veterans complained of flashbacks, nightmares, and other symptoms that their doctors said were rooted in the horrors that they had witnessed. With the inclusion of post-traumatic stress disorder in the DSM, veterans whose symptoms didn't match any existing disease would become eligible for treatment and, potentially, disability benefits, while civilians would become eligible for private insurance coverage.
Some 5.2 million US adults suffer from post-traumatic stress disorder each year, according to the National Center for PTSD, but the risk is highest among military personnel. Last year, the Department of Veterans Affairs granted 269,399 claims for disability based on post-traumatic stress, accounting for 48.9 percent of all mental health disability claims.
But skeptics questioned whether one trauma, even one as horrific as war, could be the root of so much mental illness; more likely, they argued that stress worsens underlying conditions and that, for some, even a minor trauma could act as a trigger. For instance, one study showed that college students who had suffered only minor traumas, such as getting stuck in an elevator, were more likely to show PTSD symptoms than those who had suffered major loss.
The researchers at McLean Hospital interviewed 103 depression patients using the same survey that a counselor would to diagnose post-traumatic stress. If patients hadn't suffered a serious loss, they were urged to discuss even a minor trauma that caused them recurrent distress. Researchers found that 79 percent had PTSD symptoms, including 28 patients who could not come up with one traumatic memory.
Bodkin said the results show that the definition of post-traumatic stress disorder is unreliable. "People have just been averting their eyes since 1980 from some pretty glaring scientific problems," he said.