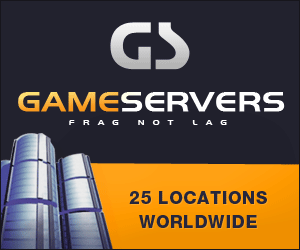 DOUG FERGUSON
Associated Press
SAN DIEGO -
Two people turned into six, which soon turned into a dozen, all of them standing behind the first tee Tuesday on the North Course at Torrey Pines as darkness gave way to dawn.
And they weren't there to watch Bubba Watson.
Even big-hitting Bubba was waiting on Tiger Woods to show up for the first time at a PGA Tour event in nearly four months. He eventually gave up, blasted his pink-shafted driver out of sight and played alone until Woods caught up to him on the back nine.
The 2007 season enters its fourth week at the Buick Invitational, but in some respects, it feels like opening day because of the enormous interest Woods brings to golf.
Despite sitting out the first three tournaments this year, Woods still worked his way into just about every conversation.
Vijay Singh won the season-opening Mercedes-Benz Championship for his 30th title on the PGA Tour, and some people wondered if he was ready to make another bid for No. 1 in the world ranking, a position he took away from Woods a few years ago.
Adam Scott, Charles Howell III, Justin Rose and Lucas Glover - all of them in their 20s - played in final group at the first three tournaments and watched someone walk off with the trophy. That only raised more questions about which young player might be capable of stepping up to challenge Woods, and Charley Hoffman winning the Bob Hope Classic didn't count.
"I just turned 30," he said.
Woods begins his 11th full season on the PGA Tour, and his impact has been well-documented. His television appeal has helped the PGA Tour negotiate contracts that have sent prize money soaring, from $70 million the year before he showed up to $270 million this year. TV ratings spike whenever he plays, especially when he contends.
But a question came up late last year from a golf fan who is a member at Riviera Country Club, which sounded foolish at first but intrigued some of Woods' peers.
Has Tiger helped or hurt golf?
"You mean money corrupting people into not setting goals high and being satisfied?" Luke Donald said. "In five years, it might take $1.5 million to keep your card. I don't know if that's a bad thing or not. I don't think you can ever blame Tiger for making the game worse. But it is an interesting question."
One side of the ledger shows dollar signs, and not many will argue that Woods isn't responsible for golfers' income at least getting in the same ballpark as other sports. Curtis Strange in 1988 was the first golfer to break the $1 million mark; last year, a record 93 players earned at least $1 million. Interest in golf is up because Woods is the most famous athlete in the world. Arnold Palmer brought golf to the masses. Woods made it cool.
The other side of the ledger shows greater disparity than ever between PGA Tour events - those with Woods and those without. The International hasn't had Woods since 1999, and its future is uncertain. Tournament founder Jack Vickers is complaining about his spot on the calendar, but all he really cares about is getting Woods.
And there are questions about the competition. If stardom was supposed to inspire the best young athletes to take up golf, where are they? Geoff Ogilvy and Ben Curtis are the only players under 30 who have won a major. Adam Scott and Sergio Garcia remain prospects, but not much more than that.
"Everyone is trying to get to that level, and I don't know if that has ruined players or made them better," David Toms said. "It could be harder for them to win tournaments because he wins so many. Do they change their game early on to play like he does? I think it's ruined some players who try to get extra distance when they would be better off playing within themselves."
Golf always has been a niche sport, and suddenly it had the hottest property in sports. Did the PGA Tour try to draft off Woods' popularity and have an inflated opinion of its value? Remember, it was in 2000 when commissioner Tim Finchem said the golf should aspire to have the top fan base in sports, surpassing the NFL by the year 2020. Six years later, reality set in and he shortened the regular season to avoid competition with football.
And without Woods, would there be a FedExCup?
"It might have happened sooner," Toms said. "It might have happened five years ago if it hadn't been for Tiger Woods. As a general question, he's been good for golf. I'm glad he's around."
Paul Azinger couldn't agree more.
He pondered the question for a few minutes Tuesday morning before considering where golf would be without him.
"You can only say he's helped," Azinger said. "In an oversaturated market, without him you have next to nothing. Let's see Tiger Woods leave the game, and let's see how good the game does then."
The PGA Tour has him for the first time in nearly four months, dating to his eight-shot victory at the American Express Championship just north of London. Woods has played in Asia, at the PGA Grand Slam of Golf exhibition in Hawaii, and his own Target World Challenge to wrap up the silly season.
And while he was runner-up twice in Asia, Woods has a streak alive on the PGA Tour. He will be going for his seventh straight tour victory at the Buick Invitational, where he is the two-time defending champion and has never finished out of the top 10.
The field at Torrey Pines is not as deep as it has been in recent years. Only three of the top 10 in the world are on this public course along the Pacific Ocean, because Ernie Els, Retief Goosen, Sergio Garcia and Paul Casey are at the Qatar Masters.
That didn't keep fans from showing up at dawn Tuesday. And no one had to ask why they were there.