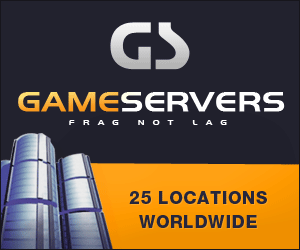 Boston Globe
March 29, 2008
From Islamabad, congressman tells of meetings
By Farah Stockman, Globe Staff
WASHINGTON - After a series of meetings with newly elected government officials, Representative John F. Tierney said yesterday that he believes Pakistan will continue cooperating with the United States against Al Qaeda and militant Islamists, despite suggestions from the heads of Pakistan's two leading political parties that they intend to negotiate with extremists rather than fight them.
"My belief is that they all very strongly understand that [violent extremists are] an existential threat to them and that doing something about terrorism is as important to them as it is to us," Tierney, a Salem Democrat, said by phone from Islamabad.
Tierney said he believes the statements by Nawaz Sharif and Asif Ali Zardari, Pakistan's newly empowered opposition leaders, were "for very political reasons - to sound very strong and harsh against the United States."
But Senator John F. Kerry, who monitored Pakistan's parliamentary elections in February, said upon his return that he worried the newly elected government would stop taking strong action against Al Qaeda elements hiding in the lawless tribal areas bordering Afghanistan.
State Department and Pentagon officials have also been alarmed by the new government's interest in negotiations over military offensives. On Thursday, Deputy Secretary of State John Negroponte told reporters in Karachi that it is impossible to talk "with irreconcilable elements who want to destroy our very way of life."
Analysts say the new government's apparent shift is meant as a dramatic break from the policies of embattled President Pervez Musharraf of Pakistan. In the aftermath of the Sept. 11, 2001, terrorist attacks, Musharraf entered into an alliance with President Bush and ordered massive military operations in the tribal areas.
Since then, Musharraf has been considered an indespensible ally in the war on terrorism, so much so that Washington remained largely silent when he cracked down on the judiciary last year, a move that outraged the Pakistani public. Recent elections have broken Musharraf's grip on power, and stirred a fierce anti-American sentiment. Now, Pakistan's new leaders are signaling a break from his policies.
But the negotiations they propose are not radically different from what Musharraf has tried in the past, analysts say. Musharraf also brokered truces with militants and resorted to major military attacks when talks collapsed.
Mahmud Ali Durrani, Pakistan's ambassador in Washington, says a peace agreement with militants can still work - as long as it is backed by military power.
"When you have an agreement, you should have the upper hand. They should know that if they don't respect the agreement, they will be hit broadsided," Durrani said. "Agreements . . . are part of life. We will have to win people who are on the fence. We can't destroy the whole of the tribal area."
Pakistani military records indicate that the government's peace agreement with militants initially had only "occasional violations" from January to June 2007. Nationwide, 61 people died in attacks, including 25 civilians, according to the records. But after July, when Musharraf ordered troops to take a mosque militants captured in Islamabad, the militants countered with a full-scale assault against the Pakistani government.
From July to December of 2007, 1,098 people were killed in attacks and suicide bombings, including 692 civilians and former prime minister Benazir Bhutto.
Pakistan's military has vowed to kill or capture the alleged leader of those attacks, Baitullah Mehsud, now the presumed head of Pakistan's Taliban movement who was among two dozen signatories to the peace agreement.
"He's for elimination," Durrani said, prior to the election of the new government. "He's beyond redemption . . . unless he gives up his arms, surrenders."
But Bhutto's widower, Asif Zardari, the cochairman of the Pakistan People's Party - a key part of the new ruling coalition government - has pursued negotiations with Mehsud. This week Pakistani newspapers reported that Mehsud refused Zardari's offer for talks.
That kind of outreach makes officials in Washington cringe. But Tierney said there is nothing to fear in Pakistan's new government.
"They are going to have to establish their legitimacy and get the public to support their efforts to cooperate with the United States," he said. "I think they are prepared to do that. I think they fully recognize that it is not in their interest to do nothing about terrorism."