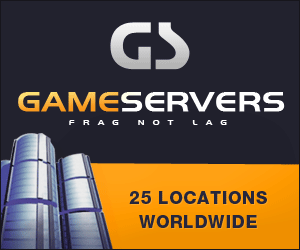 Funny you mentioned that colonialism led to this mayhem but I believe it all began with British imperialism. By the way, some 20 years ago I read this article titled "The Coming Anarchy" by Robert D Kaplan and think it is still relevant today...just check that out

Let me explain how I view this CORE issue:
All the great powers of the world have got their own interest with their dubious foreign policy. As you may know the USA, Russia, China, and EU are some of the major powers playing their key role in the "New Great Game" in Central Asia where my motherland Sri Lanka is located in the epicentre of the strategic sea lanes of the world in the Indian Ocean where 90% of the world trade is being transported everyday including oil. For more read the book "A Time Bomb for Global Trade" by Michael Richardson.
This is now a revived "Great Game" in case if you haven't already heard of this. Let me kindly state what I think of the highest echelons of intelligence of the world today and their "Strategic" Intelligence. As you may well be aware they are all players in a geostrategic struggle that has become increasingly intertwined with the War on Terror: The New "Great Game."
In this rerun of the first "Great Game," the nineteenth-century imperial rivalry between the British Empire and czarist Russia, powerful players once again position themselves to control the heart of the Eurasian landmass, left in a post-Soviet power vacuum. Today the United States has taken over the leading role from the British. Along with the ever-present Russians, new regional powers such as China, India, Iran, Turkey, Poland, Georgia and Pakistan have entered the arena. Many authors and analysts view this new "Game" as centering on regional petroleum politics.
Let me quote an extract from Lutz Kleveman, who is the author of the book "The New Great Game: Blood and Oil in Central Asia"
Quote:
"Since September 11, 2001, the Bush Administration has undertaken a massive military buildup in Central Asia, deploying thousands of US troops not only in Afghanistan but also in the newly independent republics of Uzbekistan, Kyrgyzstan and Georgia. These first US combat troops on former Soviet territory have dramatically altered the geostrategic power equations in the region, with Washington trying to seal the cold war victory against Russia, contain Chinese influence and tighten the noose around Iran. Most important, however, the Bush Administration is using the "war on terror" to further American energy interests in Central Asia. The bad news is that this dramatic geopolitical gamble involving thuggish dictators and corrupt Saudi oil sheiks is likely to produce only more terrorists, jeopardizing America's prospects of defeating the forces responsible for the September 11 attacks.

The main spoils in today's Great Game are the Caspian energy reserves, principally oil and gas. On its shores, and at the bottom of the Caspian Sea, lie the world's biggest untapped fossil fuel resources. Estimates range from 85 to 219 billion barrels of crude, worth up to $4 trillion. According to the US Energy Department, Azerbaijan and Kazakhstan alone could sit on more than 110 billion barrels, more than three times the US reserves. Oil giants such as ExxonMobil, ChevronTexaco and British Petroleum have already invested more than $30 billion in new production facilities.

The aggressive US pursuit of oil interests in the Caspian did not start with the Bush Administration but during the Clinton years, with the Democratic President personally conducting oil and pipeline diplomacy with Caspian leaders. Despite Clinton's failure to reduce the Russian influence in the region decisively, American industry leaders were impressed. "I cannot think of a time when we have had a region emerge as suddenly to become as strategically significant as the Caspian," declared Dick Cheney in 1998 in a speech to oil industrialists in Washington. Cheney was then still CEO of the oil-services giant Halliburton. In May 2001 Cheney, now US Vice President, recommended in the Administration's seminal National Energy Policy report that "the President make energy security a priority of our trade and foreign policy," singling out the Caspian Basin as a "rapidly growing new area of supply." Keen to outdo Clinton's oil record, the Bush Administration took the new Great Game into its second round…."
http://www.theatlantic.com/magazine/...narchy/304670/