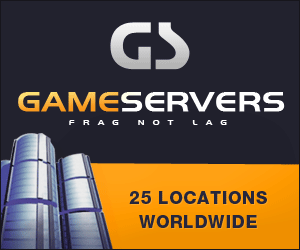 Media: The Associated Press
Byline: By QASSID JABAR
Date: 09 September 2006
Body:
KARBALA, Iraq_Hundreds of thousands of Shiite pilgrims thronged the streets
of the holy city of Karbala Saturday for a religious festival, and Iraqi
army and police deployed across the city to prevent possible infiltration
from suicide bombers.
Officials have said they expect as many as 3 million people at the festival
observing the birthday of Imam al-Mahdi al-Muntadhar, a 9th-century
religious leader.
"Our forces have tightened their control on the ground and our only concern
now is rockets launched from a far distance," said Iraqi army Maj. Gen.
Samir Abdullah.
Authorities said 7,000 police, along with 2,000 Iraqi soldiers and 1,800
Interior Ministry commandos were securing the city, while Interior Ministry
special forces were guarding the entrance to Karbala.
Many people walk to Karbala, 80 kilometers (50 miles) south of Baghdad, from
across the country, and there have been several attacks in recent days
against processions heading to the city.
On Friday, three mortars struck a group of pilgrims in Musayyib, about 65
kilometers (40 miles) south of Baghdad, killing three and wounding at least
22 others.
Five days earlier, on Monday, Iraqi soldiers clashed with gunmen near
Karbala during an operation to secure the area, leaving 14 militants and one
Iraqi soldier dead, the prime minister's office said. Last week, 13
Pakistani and Indian Shiite pilgrims and their Iraqi driver were ambushed
and killed as they drove to city in a minibus.
Since the 2003 U.S.-led invasion of Iraq, Karbala has seen a number of
attacks _ mostly involving suicide bombers _ that have killed hundreds of
people. The attacks are considered to have been the work of Sunni Arab
extremist groups, including al-Qaida in Iraq, that consider Shiites to be
heretics and American collaborators.
Iraqi officials said police and army troops were deployed across the city
ahead of the festival to prevent the possible infiltration of suicide
bombers and other attackers. Cars have been banned since Wednesday.
"We arrested two terrorists who were trying to enter Karbala and they
confessed that there were other elements who wanted to enter and target
Shiites," Karbala governor Aqil al-Khazali said Friday.
One of the army units that will defend Karbala, Brig. Gen. Othman
al-Farhoud's 8th Division, was the first to come under full Iraqi control
during a ceremony Thursday. U.S.-led forces turned over control of Iraq's
military command to the Shiite-led government, a step considered key toward
the eventual withdrawal of foreign troops.
But the ceremony only transferred authority for one of 10 Iraqi Army
divisions, along with the country's tiny air force and navy. It remains
unclear how quickly Iraqi forces would be prepared to take over security.
Elsewhere in Iraq, a mortar round landed on Shiite homes in the Dora
neighborhood of southern Baghdad late Friday night, killing five people and
wounding another nine, 1st Lt. Mohammed Khayoun of Baghdad police said.
On Saturday, a roadside bomb targeting a police foot patrol in east Baghdad
wounded two policemen, while two Iraqi soldiers were wounded by another
roadside bomb which had apparently been intended to strike a U.S.-Iraqi
convoy in the northern part of the capital, police said.
A bomb planted in a generator in central Baghdad also wounded two civilians,
police said.