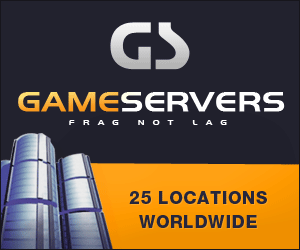 Pressed to increase the number of staff sergeants on active duty, the Army will automatically place several thousand additional sergeants on the servicewide E-6 selection list April 1.
The Army also will accelerate staff sergeant primary-zone promotion opportunities for soldiers who appear before local selection boards, and who compete for advancement to E-6 under the cutoff-score system.
The new system is targeted at sergeants who have not appeared before a local selection board but who have been on active duty for six years and 11 months or more, and who have spent at least 11 months in the grade of E-5.
Unless denied by their commanders, these soldiers will be placed on the standing staff sergeant selection list and assigned 450 promotion points, the minimum needed for advancement to E-6.
Army policy requires soldiers to spend at least one month on a selection list to be eligible for promotion.
This means soldiers who are automatically integrated onto the list become eligible for promotion upon reaching seven years of service and one year in grade.
These soldiers can be promoted without conditions beginning April 1 if their military occupational specialty drops to less than 100 percent of its authorized staff sergeant strength, and there are not enough soldiers who have gone through the normal board selection process to meet requirements.
The new procedures for automatic list integration mirror a similar program for sergeant promotions that, in the past 30 months, has reduced the number of MOSs with chronic E-5 shortages from 31 to eight.
The eight remaining specialties have relatively few E-5 requirements, so that Army-wide, only 214 authorized sergeant positions are vacant.
As with E-5 promotions, commanders retain the authority to prevent a soldier from being placed on the E-6 list if they determine that an individual is not in compliance with Army regulations, or is not qualified to serve as a staff sergeant.
If promoted, soldiers incur a one-year service remaining requirement.
Soldiers integrated onto the staff sergeant list can receive the full array of promotion points they otherwise would merit, based on achievements and skills, by voluntarily going through the board process.
Officials hope automatic list integration will motivate soldiers to work on their promotion points and ask their commander to allow them to appear before a board so they can be credited for their achievements in education, military training, job performance, and awards and decorations.
The more than 17,000 soldiers currently on the staff sergeant selection list have, on average, 633 promotion points. Over the last six months, primary-zone cutoff scores for promotion have averaged 689, while secondary-zone scores have averaged 698.
The Army has projected nearly 15,000 staff sergeant promotions for fiscal 2008.
Budget documents recently submitted to Congress show the active component had 60,825 staff sergeants on Sept. 30, but will strive to increase that force to 62,202 in the next two years as part of the Grow the Army program.
Combat counts, soldiers say
Soldiers in Iraq generally approved of the retooled promotion policy, saying that training and battlefield experience have qualified most sergeants for the next paygrade.
"I think somebody who has been in combat and they are already an E-5 should be promoted without having to go to the board," said Sgt. Brendan Bersey, a sniper team leader in Headquarters Platoon, B Company, 4th Battalion, 9th Infantry Regiment, 4th Stryker Brigade Combat Team.
He pointed out that sergeants have already been to the Army's Warrior Leaders Course and most likely are serving in a team leader position. Also, "as an E-5, your [NCO evaluation reports] show who you are," he said.
Sgt. Daniel Johnson, team leader for 2nd Squad, 4th Platoon, B Company of 4-9, part of the 2nd Infantry Division, said E-5s serving in Iraq shouldn't have to go to a board to be promoted.
"I think in Iraq, it should be optional," he said. "In garrison, everybody should have to go to the board."
However, a couple of 4-9 staff sergeants maintained that careful oversight still needed to be applied in making promotions to staff sergeant.
Johnson's squad leader, Staff Sgt. Jesse Ryland, said decisions to promote any soldier should always be up to unit leadership. Some soldiers are ready for more responsibility, and some need more experience, he said.
"If they are turds, they shouldn't be promoted," he said. "The guy has to prove himself."
Staff Sgt. James Plyer, senior fire support officer for B Company, said: "In one way, it's definitely acceptable; they are giving these guys some kind of credit for their combat experience. The disadvantage is an E-5 might still be an E-5 because he wasn't proficient enough to be promoted to E-6. To a degree, it would definitely facilitate guys slipping through the cracks."
Plyer and others believe that promotion boards are a "byproduct of peacetime" — that before the war, there weren't too many ways soldiers could distinguish themselves as leaders.
Sgt. 1st Class Benjamin Tucker, 4th Platoon sergeant, said the "board is really a formality." Unit leaders only send soldiers to the board that they feel are ready for the responsibility.
"I don't think the Army should be deciding that," he said. "It should be up to the unit leaders."
Tucker said he isn't sure it's a good idea to promote sergeants to staff sergeants just because the Army needs leaders in these spots.
"If you've got a guy who can make a decision that can save lives, then promote him," Tucker said.
However, Tucker did say the policy would help sergeants in his MOS — 19K, M1 armor crewman — get promoted as fast as sergeants in 11B, infantryman.
He said it takes in the neighborhood of 700 points for a 19K to be promoted to staff sergeant. By comparison, an 11B sergeant only needs about 500 points.
"For these guys to get promoted now, they have to do something on the side," Tucker said, referring to the option of taking correspondence courses to earn extra promotion points.
New requirements
In combination with the new list integration policy, the Army will adjust the time-in-service and time-in-grade requirements for being recommended and promoted to staff sergeant.
The TIS requirement for moving from the secondary zone to the primary zone is 83 months for boarding and 84 months for promotion.
On April 1, the requirements will be reduced to 71 months for boarding and 72 months for promotion.
As of Feb. 1, there were 17,160 promotable sergeants on the staff sergeant selection list.
Of that total, 5,565 were in the secondary zone, which provides accelerated promotion opportunity for sergeants with at least 47 months of service, and 11,595 in the promotion zone.
Personnel officials estimate there are more than 8,000 sergeants who will meet the initial list integration criteria, said Gerald Purcell, a retired sergeant major in the Office of the G-1 who helped design the new system.
"After the initial application [on April 1], the number of soldiers being placed on the list will vary from month to month, based on previous promotion trends," he said.
Data on hand in early February indicates that the 21 specialties on the staff sergeant STAR MOS list have nearly 1,128 vacancies.
"During any given month, we've found that about 4 percent of all eligible sergeants in the primary zone for staff sergeant are recommended for promotion," Purcell said.
"But consistently, month after month, the Army struggles to meet the number of required promotions in some MOSs due to a lack of enough soldiers on the selection list.
"This condition, combined with increased authorizations [related to force expansion], hamper our ability to man the Army at the staff sergeant plate," he said.
The new policy "not only provides a capability to satisfy the promotion demand as we increase the size of the Army, but ensures that the commander remains an integral part of the overall process," Purcell said.
The new policies will be incorporated into an upcoming revision of Army Regulation 600-8-19 (Enlisted Promotions and Reductions).
Automatic E-6: Who's eligible
Active-duty sergeants in all military occupational specialties who have not appeared before a local board but who meet the following criteria automatically will be placed on the Army-wide list for staff sergeant, unless denied by their commander:
• Have 83 months of active service to become eligible for promotion at 84 months.
• Have 11 months time-in-grade as a sergeant to become eligible for promotion at 12 months.
• Have at least 90 days of service remaining as of the month they are placed on the E-6 list.
• Do not have a DA form 3355 (Promotion Point Worksheet)
• Be a graduate of the Warrior Leader Course.
• Be in compliance with Army physical fitness and weapons qualification standards.
• Be otherwise eligible for promotion as required in Chapter 3 of Army Regulation 600-8-19 (Enlisted Promotions and Reductions).