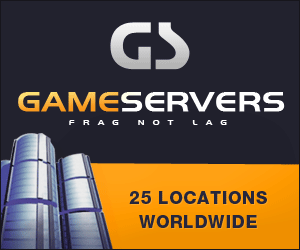 Houston Chronicle
March 19, 2008
Pg. 1
By James Pinkerton
In the war in Iraq, thousands of American soldiers have fought and died for their country.
And alongside these men and women are U.S. soldiers from other countries, volunteering to serve their adopted country.
Immigrants have been on the U.S. military's front lines since the nation was founded. And today, the fifth anniversary of the start of the war in Iraq serves as a reminder of the 20,000 noncitizens serving on active duty in the U.S. military. Many of these immigrants are stationed in Iraq. From 2001 through Dec. 8, the Pentagon has recorded 142 noncitizen fatalities in support of operations in Afghanistan and Iraq.
While the service of soldiers, U.S.-born and noncitizen alike, are remembered today in Iraq, experts predict the military ranks will grow with even more immigrants.
Since the Sept. 11, 2001, attacks, more than 36,920 members of the U.S. armed forces have been naturalized, and another 109 were granted citizenship after they were killed on duty, according to U.S. Citizenship and Immigration Services.
More to be recruited
''Given the trends we've seen in the last couple of years, the recruitment of immigrants is going up, the rate of enlistment is going up, and it's unlikely it's going to reverse,"said Jeanne Baralova, a policy analyst for the nonpartisan Migration Policy Institute in Washington, D.C.
Immigrants are drawn to military service, experts say, because in a tightening job market, military pay attracts youths with limited education and offers educational benefits at a time when rising college tuition makes higher education impossible for many.
Immigrants are also signing up because of old-fashioned patriotism, a desire to repay their adopted country and the quick road to citizenship offered by military service.
''It comes down to the same thing that draws others to the military — job opportunity, the military pay, a career, and educational opportunities with money for school," said Beth Asch, senior economist at the Rand Corp., a specialist in defense manpower issues. ''But it's also the opportunity to serve the country and be part of something larger than one's self — to give back."
In May 2006, the U.S. military included 68,711 foreign-born men and women, according to a report Baralova published in January. Those numbers include immigrants who became U.S. citizens. On a regional level, 40 percent of the foreign-born military members were from Latin America and the Caribbean, and 40 percent hailed from Asia.
''The fact that someone can become a citizen after one day of serving in the U.S. military — and the benefits are extended to family members — is a very attractive incentive," said Baralova, referring to President Bush's July 2002 executive order to speed up the naturalization process by allowing immigrants to apply for citizenship after enlisting. Previously, the government mandated a three-year wait.
For longtime Houston resident Victor R. Lozano, 54, joining the military was about patriotism and education.
Lozano, who emigrated legally from Mexico and was one of 13 children raised in Houston, saw the military as a route to a college education. It was 1972, and the Vietnam War was still raging.
''I figure my parents couldn't afford for me to go to college, and I figured I could get some college from the military," said Lozano, who earned his high school diploma and took several college courses while in the Navy. Lozano said he joined because ''the United States is my country, that's what I believed in, and I still do."
Set a Navy record
After boot camp, Lozano was a signalman on the USS Pyro, a 500-foot-long ammunition ship. Lozano and his crewmates set a Navy record in 1972 for delivering bombs, missiles and other munitions to 364 ships operating off Vietnam.
The Navy veteran, who's applying for citizenship, believes he is deserving of citizenship: ''I fought for the country, defended the country, and lived here most of my life. "
Another Houstonian, Jessie Martinez, 30, joined the U.S. Marine Corps after the Sept. 11 terrorist attacks because he felt compelled to defend his country. As a child, he and his sister were smuggled across the international bridge in Laredo. He eventually earned legal residency, and owing to his military service, became a citizen in March.
Today, after two tours in Iraq, Martinez wonders whether his service and the sacrifice of fellow Marines killed in combat brought long-term stability to the region.
''When we talk about this war, please tell me what we've gained because I lost a lot of good friends," said Martinez, who finished a four-year enlistment in October 2006.
In his garage at Deer Park home, Martinez keeps his Purple Heart next to his Marine Corps flags and the uniform he was wearing when he was hit by a rocket-propelled grenade in November 2004.
A 'privilege' to serve
Denys Garcia, 30, came to Texas in 1985 illegally with a wave of immigration during El Salvador's civil war. Garcia, who became a legal resident, manages a security firm, but spends weekends training in Houston with other reservists with the Navy Expeditionary Logistics Support Group.
Garcia, a Houston resident in the process of becoming a citizen, joined the Navy in October 1996. He was deployed to the Persian Gulf on a supply ship after the embassy bombings in Kenya and Sudan in 1998.
His first son was born while he was at sea.
After Sept. 11, 2001, he was recalled to active duty and was assigned to a minesweeper task force based in Corpus Christi.
''It's a privilege being in this country, it's privilege serving this country and it's a privilege being able to get up every day and go to work and provide for your family," Garcia said.