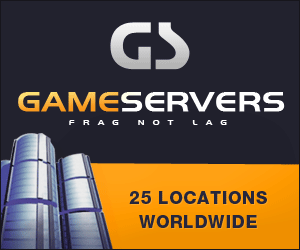 New York Times
May 16, 2007
Pg. B4
By Alan Feuer and Richard G. Jones
A flare dropped by an F-16 fighter jet at a bombing range in southern New Jersey ignited a wildfire yesterday that burned thousands of acres of brush and pine forest, closed highways, forced thousands of residents to flee and damaged some homes, state officials said.
By late last night, about 12,000 acres along the border of Ocean and Burlington Counties had burned, firefighters said, and only 10 percent of the fire had been contained. About 2,500 people had been forced from their houses, and three senior citizens' homes also had been evacuated, officials said.
The blaze began shortly after 2 p.m. when an F-16 flying on a routine training mission from an air base in Atlantic City dropped a flare at the Warren Grove Gunnery Range in Ocean County, said Lt. Col. James Garcia, a spokesman for the New Jersey Air National Guard. The warplane was attached to the 177th Fighter Wing, based at the Atlantic City airport, and was practicing the use of a self-defense system in which flares are fired as decoys to mislead heat-seeking missiles, Colonel Garcia said.
The flames spread quickly from the range to the surrounding pinelands, forcing the evacuations in Barnegat, Stafford, Woodland and Little Egg Harbor Townships. About 500 people were asked to spend the night in shelters set up at Southern Regional High School in Manahawkin and at a middle school in Barnegat, officials said. Fire officials said that about 1,000 local, state and federal firefighters were battling the blaze. One of their jobs was to set small fires that were intended to destroy flammable materials in the path of the flames.
"This is one of the larger fires we've had for quite a few years," said Maris Gabliks, chief of the New Jersey Forest Fire Service. Chief Gabliks said that warm temperatures, low humidity and high winds fueled the blaze. Brenda Schoeneberg, 46, of Warren Grove, said the authorities arrived at her house about 3 p.m. and told her she had 10 minutes to flee. She stuffed some photos, her medications and insurance papers in the car and drove away. By nightfall, she had returned.
"I panicked," she said.
Late last night, Angela Kyme, 43, of Warren Grove, was still at home, where she stood staring at the tree line. She said she heard the fire alarms in town go off around 3 p.m.
"Then I went outside and looked up and saw the dark clouds," she said. "It was pretty scary."
New Jersey State Police officials said that Routes 72 and 539 were closed and that Exits 63, 67 and 69 on the Garden State Parkway were also shut down to help with the evacuation. Some of the roads might remain closed through this morning's rush, they said.
Three years ago, another F-16 accidentally fired eight rounds from a high-powered 20-millimeter cannon through the roof of Little Egg Harbor Intermediate School, just three miles south of the range. The incident took place at night, and no one was hurt; the damage to the school was minor.
In 2002, errant practice bombs at the range sparked a small fire that burned about 11,000 acres. Another fire that started at the range destroyed 1,600 acres of the pinelands in 1999.
Jill P. Capuzzo contributed reporting.