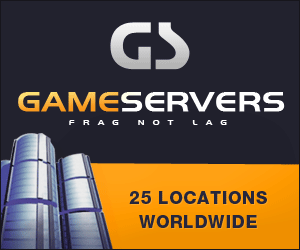 Washington Post
March 29, 2008
Pg. 3
By Josh White, Washington Post Staff Writer
The Marine Corps yesterday dismissed all charges against one of the Marines accused of killing women and children in the Iraqi town of Haditha in late 2005, the third time a Marine linked to the slayings has been exonerated after one of the most notorious episodes of the war.
Lance Cpl. Stephen B. Tatum, who has admitted shooting civilians inside their homes as part of a pursuit of insurgents, was cleared and granted immunity to testify in further hearings related to the investigation. The move leaves only Staff Sgt. Frank D. Wuterich to face charges in connection with the shootings on Nov. 19, 2005. As many as two dozen civilians were killed that day after a roadside bomb hit the Marines' convoy and killed a member of their unit.
Tatum's trial was slated to begin yesterday at Camp Pendleton in California, but Marine Corps officials announced that his charges were dismissed "in order to continue to pursue the truth-seeking process into the Haditha incident." Tatum's lawyers said the decision was made as they were preparing for the case to go to trial.
Tatum had been charged with involuntary manslaughter, reckless endangerment and aggravated assault. He was one of four Marines charged in the killings after investigators found that they entered homes and killed unarmed women and small children, some of whom were in their pajamas and lying on a bed.
Although the Marines were at first accused of going on a rampage, the case has evolved into a far more complex examination of the Corps' rules of engagement and the general conduct of wartime operations in hostile residential areas.
Officials close to the Haditha case said they think prosecutors dismissed the charges in order to pursue Wuterich aggressively at trial. The cases against three of the Marines accused of shooting civilians have fallen apart, and Wuterich remains the only one left for prosecutors to target for accountability. Wuterich led the Marine squad and allegedly told his troops, as they approached a group of civilian homes that day, to shoot first and ask questions later.
Jack Zimmermann, a civilian lawyer who represents Tatum, said yesterday that his client will testify if called as a witness but emphasized that no deal was struck in exchange for his testimony. Tatum's statements to investigators place Wuterich in the homes and indicate that Wuterich was shooting at civilians, and that Tatum followed suit. Wuterich's lawyers have disputed that account.
"Lance Corporal Tatum wants to make it clear that he's not a witness against Wuterich, that he's going to say what he saw," Zimmermann said. "He responded to an attack the way he was trained to do. He was following his training. We wish this dismissal had occurred months earlier, but this is the right result."
Lt. Col. Paul J. Ware, an investigating officer in the case, recommended last year that Tatum not face any charges after finding that he shot people in the houses because Wuterich was doing so. Ware said that although the deaths were regrettable, it is only in hindsight that Tatum's actions can be judged inappropriate.
"LCpl Tatum shot and killed people in houses 1 and 2, but the reason he did so was because of his training and the circumstances he was placed in, not to exact revenge and commit murder," Ware wrote in August. Lt. Gen. James T. Mattis went against the recommendation and sent the case to trial.
Marine officials declined to comment on the dismissal ordered by Lt. Gen. Samuel T. Helland, who took over command of I Marine Expeditionary Forces after Mattis was promoted.
So far, three Marines with Kilo Company, 3rd Battalion, 1st Marines have been cleared, including Tatum, and Wuterich is the only one left to face charges directly relating to the shootings. Two Marine officers are facing charges related to the aftermath of the incident, allegedly either interfering with the investigation or failing to properly investigate the slayings.
Wuterich's trial was slated to begin March 4 but has been delayed. No new date has been set.
Mark Zaid, a civilian lawyer who represents Wuterich, said that he looks forward to hearing Tatum's testimony and that he hopes it will clarify some events.
"The dismissal of Tatum's charges is yet another indication that there was a rush to judgment concerning the events of that day," Zaid said. "I don't know if we're ever going to see or truly know exactly what happened, but I can say that there's an argument to be made that the prosecution of these young Marines has caused more damage to our country's reputation than the event itself."