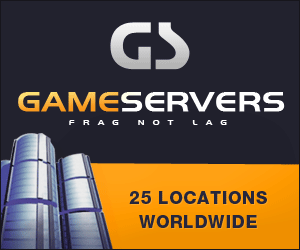 Bloomberg.com
October 22, 2008
By Tony Capaccio, Bloomberg News
Textron Inc.'s Bell Helicopter unit will make little profit on its first contract to upgrade Vietnam-era Huey helicopters awarded in a new $1.4 billion full- production phase.
Bell agreed to a reduced profit on a $210.1 million contract to offset the added cost to the government of fixing a deficient rotor blade component, program manager Marine Corps Colonel Keith Birkholz said.
``They like to make anywhere from 11 to 15 percent,'' Birkholz said in an interview. ``Our estimate is around 4 percent to 5 percent. Bell's estimate is probably a little bit lower.'' He said Bell also agreed to a reduced fee on a second contract that hasn't been fully negotiated.
The H-1 Upgrade is one of Bell's largest defense programs, along with the V-22 Osprey. Its Armed Reconnaissance Helicopter program was canceled last week because of chronic cost growth.
On the H-1 program, Bell lost money on four small production contracts that preceded full production. Birkholz predicted Bell's profit would increase on later contracts.
``We are cautiously optimistic Bell has turned the corner and will be in the black for the foreseeable future,'' he said.
Bell spokesman Tom Dolney said the company ``agreed to a contract that offers minimal profit. Final profit figures will not be known until after the aircraft are delivered in 2010,'' he said in an e-mail.
Pentagon Director of Operational Testing Charles McQueary, said the ``design flaw'' isn't considered major and doesn't make the helicopter unsafe or restrict most combat flight operations.
Still, the flaw should be fixed ``as soon as practicable'' because it forces pilots to restrict maneuvering when the helicopters are at maximum weight and altitude, requiring them to be extra vigilant during combat, he said in an e-mailed statement.
If these restrictions aren't followed, the rotor-blade components must be replaced immediately at a cost of $660,000, he said.
Undersecretary for Acquisition John Young late last month authorized full production for UH-1Y Hueys of the Navy's H-1 program. Bell will receive as much as $1.4 billion through 2014 to refurbish up to 123 Hueys with new cockpits, electronics, helmets, drive trains and four-bladed rotor systems.
Full production is typically the most profitable phase of a program. Bell Helicopter's Donley said Young's decision ``marks a key milestone for the program.''
Birkholz said the Naval Air Systems Command is working a plan to spend about $72 million to redesign the flawed ``rotor cuff'' -- a composite structural component that holds the blades on the hub and controls their motion.