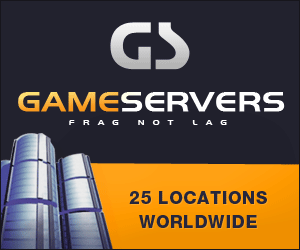 San Antonio Express-News
January 23, 2008 By Sig Christenson, Express-News
The good news on the Army recruiting front is that Texas is No. 1. The bad news: the young boots are less educated. A report released Tuesday by the National Priorities Project found that Texas and Harris County produced more Army recruits last year than any other state or county in America. Bexar County ranked fourth, sending 814 people to boot camp.
But the number of "high-quality" recruits has continued a downward slide nationwide since 2004. Recruits in that group hold a traditional high school diploma and score in the upper half of the Armed Forces Qualification Test. Only 44.6 percent did that last year, down from 60.9 percent in 2004.
"All of this is going to impact on the ability of the (Army) to perform the mission," University of Maryland military sociologist David Segal said. "They are not going to perform as well in Iraq, and they are far less prepared to go anywhere else."
The nonpartisan Northampton, Mass.-based group analyzed Army Recruiting Command data on more than 67,000 first-time recruits who entered basic training in the 2007 fiscal year. It found that 70.7 percent of recruits nationwide graduated from high school in 2007, down from 83.5 percent in 2005.
Army Recruiting Command spokesman Douglas Smith said the service's numbers for recruits with traditional diplomas were higher than those in the National Priorities Project's report. He said 79.07 percent of active-duty recruits held high school diplomas last year.
But Smith agreed the numbers reflected a general downturn in graduates from the past — 81.2 percent in 2006, 87 percent in 2005 and 92.45 in 2004. He said his office had not seen the report and declined to comment.
One apparent difference in the numbers is the Army's inclusion of recruits with military experience. Once small, the segment of prior-service recruits has risen substantially since 2005. The National Priorities Project's Anita Dancs said her group has not included them in its analysis because the primary focus of past Pentagon and congressional research has been on first-time recruits.
Dancs said Texas recruits with a high school diploma were higher than the national average, at 75 percent. The state ranked 16th in "Tier 1" boots, those with a 12th-grade education or better.
Bexar County and Harris County, which produced 1,025 recruits, bested the nation last year in that category, too, but Texas reflected the nationwide drop in both the number of recruits and their quality — 85.6 percent Tier 1 recruits in 2005 compared with 76.1 percent the following year.
The number of Texans joining up, meanwhile, peaked at 2.4 per 1,000 in 2006 and fell to 2.2 last year, Dancs said. Harris and Bexar counties showed a similar drop-off, but both were higher than the national average of 1.6 per 1,000.
Dancs did not have education data for the Houston and San Antonio areas from previous years. But the Army's Alamo City recruiting battalion reported that just half of all active-duty boots and one in three reservists were high school grads.
The San Antonio Recruiting Battalion, No. 1 in the nation the past three years, signed 1,510 active-duty recruits in 2007 and 333 for the Army Reserve, said Maj. Neil Mahabir.When asked to explain why fewer recruits here held diplomas, he said, "The demographics in San Antonio and our region may be a lot less high school graduates."
National Priorities Project Executive Director Greg Speeter blamed the war in Iraq for the downturn, saying youths "are naturally thinking twice before signing up to fight an unnecessary war with no end in sight."
Retired Army Lt. Gen. Ted Stroup, deputy chief of staff for the Army from 1994 to 1996, said a dichotomy is developing as the war rages in Iraq and Afghanistan. People support the troops in public, but authority figures known as "influencers" may be warning young people away from service.
"You could say that 2008 may be the make or break year for Army recruiting," he said.
"Just on the basis of chance I would have expected to see one or two states go against the trend, and I'm just not seeing that here," said Segal, the University of Maryland military sociologist. "It means that it's a very robust trend. It means the Army is really in trouble, and I think the Army knows that."
The last time the Army looked this bad was in 1980, he recalled, when the service's then-chief of staff Gen. Edward C. "Shy" Meyer warned Congress that the service was going "hollow" — becoming a shell of its former self.
"I don't think it's hollow yet, but that's the direction we're going in," Segal commented.
"We are weakening the Army, we are straining the Army, we are nowhere near a hollow army," said Brookings Institution analyst Michael O'Hanlon, who added that the Army is "in far better shape" than in that era.
But former Reagan administration assistant defense secretary Lawrence Korb disagreed.
"The Army is low quality," he said, noting that the service allowed 1,620 felons to join last year. "I think when you get down that low, you're broken."