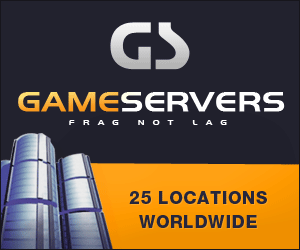 Los Angeles Times
March 15, 2007
A superior acknowledges asking angrily over the radio why three detainees hadn't been killed.

By David Zucchino, Times Staff Writer
FT. CAMPBELL, KY. — A senior enlisted man testified Wednesday that he had angrily asked over a military radio why his soldiers had not killed several Iraqi men they had taken into custody during a combat sweep in Iraq last May.
Minutes later, three detainees were shot dead. A 101st Airborne Division squad leader, Staff Sgt. Raymond L. Girouard, is charged with ordering his soldiers to kill the Iraqis.
"I don't understand why … we have these guys alive!" 1st Sgt. Eric Geressy testified he shouted over the radio shortly before two soldiers in Girouard's squad shot and killed the unarmed Iraqis.
Testifying at Girouard's court-martial, Geressy said he believed the Iraqis had been shooting at his men during a firefight and thus should have been killed. In fact, the men had been detained without incident after a May 9 air assault by Girouard's squad on a marshy island 60 miles northwest of Baghdad.
Geressy's radio comments were significant for Girouard's defense team, which maintains that top commanders gave orders to kill every military-age Iraqi male on the island. A soldier who admitted killing the detainees testified Tuesday that he believed that Girouard, in telling his men to kill the detainees, was responding to Geressy's outburst.
"That's what [Geressy] wanted. That's why I proceeded," Pvt. William B. Hunsaker testified during Tuesday's opening session.
Asked by defense lawyer Anita Gorecki whether killing the detainees was what "higher" — the unit's higher command — wanted, Hunsaker replied, "Yes, ma'am."
Girouard, 24, is the highest-ranking of four squad members charged with murdering the detainees. Hunsaker, 24, and two others have pleaded guilty under agreements that require them to testify for the government.
Hunsaker and Pfc. Corey R. Clagett, 22, testified Tuesday that they killed the detainees after Girouard told them to cut off their plastic zip ties, let them flee and then shoot them. Hunsaker and Clagett have been sentenced to 18 years in prison; they originally faced life without parole if convicted.
The fourth soldier, Pvt. Justin Graber, testified Wednesday that Girouard ordered him to carry out a "mercy killing" of one detainee just after the Iraqi was shot.
Graber, 21, testifying under a plea deal, said Girouard stood beside him over the bleeding detainee and said: "Go ahead and put him out of his misery."
Graber said he stood over the Iraqi, who was sprawled on the ground, and fired. He missed, but took aim at the man's face at point-blank range.
"I squeezed the trigger and I seen the entry wound under his left eye," he said. "I knew that would cause his immediate death."
Graber said he thought the execution was "the right thing to do" because the man was "puking up blood" and Graber believed he was near death.
Graber, Hunsaker and Clagett initially lied to investigators, saying the detainees were shot after they attacked Hunsaker and Clagett while trying to escape. The three soldiers have since testified that Girouard ordered the killings and staged a phony crime scene.
Graber testified that Girouard allowed some squad members to opt out of the alleged conspiracy after Graber and another soldier balked. Graber received a nine-month prison sentence as part of his plea agreement.
Late in the day, the defense opened its case by calling two service members who contradicted aspects of testimony by government witnesses regarding Girouard's actions.
Marine Pvt. Zack Hicks, who was jailed in the same brig as Hunsaker, said Hunsaker told him in December that he planned to falsely implicate Girouard "to get a lesser sentence." But under cross-examination, Hicks conceded that Hunsaker never explicitly told him that he planned to lie under oath.
Spc. Thomas Kemp, the unit's radio operator, said he stood near Graber just before the "mercy killing," but did not see Girouard or hear him order the killing. But he told a prosecutor, Capt. William Fishbach, that he overheard an unidentified voice mention putting the detainee out of his misery.
Earlier, a government witness, Sgt. 1st Class Ronald Newman, said he arrived at Girouard's tent in June to search his belongings and escort him to investigators. He said Girouard, exhibiting a "giving-up demeanor," told him he believed he was going to prison.