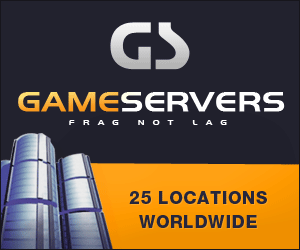 Washington Post
December 16, 2006
Pg. 1
Europeans Told of Plans for Abductions
By Craig Whitlock, Washington Post Foreign Service
MILAN -- A few days after the Sept. 11, 2001, attacks, the CIA station chief in Rome paid a visit to the head of Italy's military intelligence agency, Adm. Gianfranco Battelli, to float a proposal: Would the Italian secret services help the CIA kidnap terrorism suspects and fly them out of the country?
The CIA man did not identify which targets he had in mind but was "expressly referring to the possibility of picking up a suspected terrorist in Italy, bringing him to an airport and sending him from there to a foreign country," Battelli, now retired, recalled in a deposition.
This initial secret contact and others that followed, disclosed in newly released documents, show the speed and breadth with which the CIA applied in post-9/11 Europe a tactic it had long reserved for the Third World -- "extraordinary rendition," the extrajudicial abduction of Islamic radicals overseas for interrogation in friendly countries.
A year after the first contact, the CIA officer held another meeting with his Italian counterparts, this time sharing a list of more than 10 "dangerous people" the agency was tracking in Italy, Belgium, Austria and the Netherlands, according to a deposition from Gen. Gustavo Pignero, another high-ranking Italian military intelligence official. "It was clear that this was an aggressive search project, that their willingness to employ illicit means was clear," Pignero said, adding that the list was later destroyed and he could not recall the names.
U.S. spies drew up suspect lists with the help of European intelligence agencies and chased some of the men around the globe before putting a brake on the operations in early 2004, about a year after the invasion of Iraq, according to documents unearthed in criminal investigations, lawsuits and parliamentary inquiries.
All told, the U.S. agency took part in the seizure of at least 10 European citizens or legal immigrants, some of them from countries not cited in that list of "dangerous people" received by the Italian spies. Four renditions occurred on European soil: in Sweden, Macedonia and Italy. Six operations targeted people who were traveling abroad or who had been captured in Pakistan; European intelligence agencies provided direct assistance to the CIA in at least five of those cases, records show.
Each prisoner was then secretly handed over to intelligence services in the Middle East or Africa with histories of human rights abuses. Some remain imprisoned in those countries; others have been taken to the U.S. naval prison at Guantanamo Bay, Cuba. One man was later released after being taken from the Balkans to Afghanistan, the victim of an apparent case of mistaken identity.
In the early stages, the CIA had prepared even more ambitious plans, according to the depositions from the Italian intelligence officials, who testified last summer during a criminal investigation into a CIA-sponsored kidnapping of a radical Islamic cleric in Milan.
For example, Pignero said in his deposition that the CIA's Rome station chief had offered in 2002 to abduct a fugitive leader of the Red Brigades -- a Marxist network blamed for dozens of assassinations in Italy -- who had found refuge in South America. "The Americans would capture him and turn him over to us, and we in return would have to 'extradite' him to Italy without any legal proceedings," Pignero said.
In exchange, the CIA wanted help in abducting Islamic radicals living in the Italian cities of Turin, Vercelli and Naples, Pignero said. Italian intelligence officials rejected the offer, he added, because it was "contrary to international laws."
Reports of clandestine CIA operations have fueled deep public anger in Europe, where many people regard renditions as a blatant violation of national sovereignty and international law. Since last year, prosecutors have opened four separate criminal investigations into CIA activities in Europe. A dozen countries have conducted legislative inquiries into whether local spy agencies were involved.
Last month, a European Parliament committee investigating CIA operations in Europe condemned the practice of rendition "as an illegal and systematic instrument used by the United States" and called it "counterproductive in the fight against terrorism."
"I think that after the 11th of September, the CIA thought that all the ways useful to capture their enemies, the alleged terrorists, were now possible," Giovanni Claudio Fava, an Italian legislator who led the parliamentary probe, said in an interview in Brussels. "They wanted to clean Europe of all these dangerous, alleged terrorists. They didn't have faith in the quality and capacity of our own security controls and our justice system."
In the past year, U.S. officials have sought to repair the diplomatic damage. They have met repeatedly with their European counterparts to defuse opposition to renditions, the U.S. military prison at Guantanamo and the disclosure in November 2005 that the CIA had set up secret prisons for terrorism suspects in Eastern Europe.
John B. Bellinger III, legal adviser to Secretary of State Condoleezza Rice, said U.S. diplomats have made some headway. But he added that ongoing political disputes have "undermined cooperation and intelligence activities."
"I'd say that many European government officials and academics acknowledge now that there is a legal murkiness that applies to international terrorism," he said in a telephone interview from Washington. "On the negative side of the ledger, we do continue to have these hysterical, inflated allegations denouncing the United States that unfortunately do fan the flames of suspicion and anti-Americanism."
The CIA declined to comment.
'He Was Too Loud'
The most detailed disclosures about the CIA's European rendition project have emerged from Milan, where Italian prosecutors have spent two years investigating the disappearance of Hassan Mustafa Osama Nasr, a militant Egyptian-born cleric known as Abu Omar.
When Nasr vanished in February 2003, police and prosecutors in Milan thought at first that he had slipped out of the country on his own, perhaps to join resistance forces in Iraq in advance of the U.S.-led invasion. The CIA lent credence to their suspicions a few months later, when it delivered an intelligence bulletin to Rome stating that Nasr had been seen in the Balkans.
In fact, prosecutors later discovered, Nasr had been grabbed on the street in Milan as he was walking to a mosque and stuffed into a white van, which sped to Aviano Air Base, a joint U.S.-Italian military installation. From there, he was put on a plane to Ramstein Air Base in Germany, and onward to Cairo, where Nasr claims he was tortured for months with electric shocks and sexually abused.
Prosecutors in Milan have since issued arrest warrants on kidnapping charges for 25 CIA operatives and a U.S. Air Force officer, alleging that they conspired with Italian secret service agents to abduct Nasr. Although none of the Americans is likely to be extradited to Italy, prosecutors have served notice that they intend to try them in absentia and asked a judge last month to formally indict the defendants.
Senior Italian intelligence officials have also been charged in the case, including Gen. Nicolo Pollari, director of the Italian military intelligence agency known as Sismi. Pignero, his former deputy, was arrested in June, shortly after he gave his deposition to prosecutors. He died of cancer three months later, on Sept. 11.
European investigators are still examining other mysterious cases of missing or detained people. Among them is the disappearance a few weeks before Nasr's kidnapping of another Egyptian-born Islamic fundamentalist.
Gamal al-Menshawi, a physician and occasional mosque preacher who knew Nasr personally, had left his home in Graz, Austria, bound for the Islamic holy city of Mecca, Saudi Arabia. His wife was waiting for him there, but he never arrived, according to Egyptian exiles in Austria and Italy who know him.
Menshawi's trail vanished after he arrived in Amman, Jordan, for a flight connection. He later surfaced in Egypt. European Parliament investigators have concluded he was detained there for two years without facing charges.
He was released in 2005 and is living in Alexandria, Egypt, according to Austrian journalists. He has severed contact with friends and colleagues in Europe, who strongly suspect he was subjected to a rendition, although they lack proof or direct evidence of U.S. involvement.
Arman Ahmed al-Hissini, imam of the Viale Jenner mosque in Milan and an acquaintance of Menshawi and Nasr, said both have been silenced by the Egyptian security services.