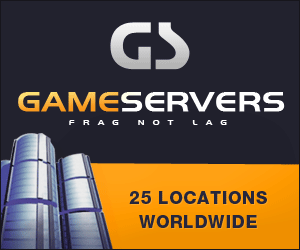 Washington Post
May 20, 2007
Pg. 14
War Resources Will Not Be Diverted for Intelligence Estimate on Warming's Effects on National Security
By Walter Pincus, Washington Post Staff Writer
A proposed intelligence assessment on climate change and its impact on national security will not divert analysts or collectors from working on issues related to Iraq, Afghanistan or terrorism, according to a senior intelligence official.
In a partisan, late-night debate earlier this month, a handful of House Republicans tried unsuccessfully to remove the proposal in the fiscal 2008 Intelligence Authorization Act ordering the director of national intelligence to deliver -- within 270 days of the bill becoming law -- a National Intelligence Estimate on the geopolitical effects of global climate change on U.S. national security. They lost 230 to 185, after arguing that such an NIE could become a major task for the intelligence community and that it could divert satellites from covering war targets and analysts from dealing with terrorism.
"We are not tasking collection at all to do the assessment," said the senior intelligence official involved in the process, speaking on the condition of anonymity because he was discussing internal intelligence planning. The senior official added that the intelligence analysts would not be looking at the science or the sources of global climate change "or the causes or actions to mitigate it."
Instead, he said, the National Intelligence Council, which supervises such estimates, will take the scientific work already done and explore geopolitical scenarios that could affect U.S. security. He cited food shortages and health risks, particularly in regions where conflict is already underway or where there is great potential for humanitarian crises if the ocean rises.
He said the analysts assigned to the NIE, such as those at the CIA dealing with transnational problems and others at the State Department Bureau of Intelligence and Research who handle global affairs, already will be working on such issues. "We will not be transferring terrorist analysts to work these issues," he said. He added that if the 270 days were not enough, because of other pressures, more time would be sought.
Director of National Intelligence Mike McConnell wrote a letter to Rep. Anna G. Eshoo (D-Calif.), prime author of the proposal, calling the requested NIE "appropriate." Although he signed the letter the day before the bill came up for a vote, on May 10, it did not arrive until after the vote.
A similar NIE proposal is expected to be added to the Senate version of the intelligence authorization bill when a Senate panel finishes marking up the measure this week. Sens. Dianne Feinstein (D-Calif.), Richard J. Durbin (D-Ill.) and Chuck Hagel (R-Neb.) have joined to introduce a bill requesting such an assessment.
Rep. Mike Rogers (R-Mich.) argued strongly on May 10 for removal of the climate change NIE, saying, "We are going to take analysts away from looking for Osama bin Laden, and . . . the bill requires intelligence agencies to use intelligence satellites to monitor environmental issues," he said.
Informed that intelligence officials said no new intelligence satellite collection would be involved in the NIE nor would analysts be moved from terrorist targets, Rogers said: "That floors me. . . . They could not be planning to do a very good job, and that's not what an NIE is supposed to be, watered down."
He also said he remains concerned that only a limited number of NIEs are done each year and that this could take the place of one on China, North Korea or another topic of pressing interest.
An NIE on an issue such as climate change, though unusual, would not be unprecedented. In 2003, the National Intelligence Council produced an NIE on a new wave of HIV and AIDS in China and Russia. And a 2000 NIE focused on emerging infectious diseases as a threat to U.S. health.