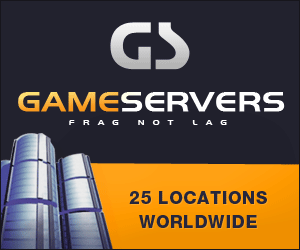 Miami Herald
March 21, 2008
Lawyers for a terror suspect who was waterboarded by the CIA filed an unlawful detention suit saying that he's insane.

By Carol Rosenberg
In a new tactic, lawyers for an alleged archterrorist held at Guantánamo argue in an unlawful detention suit that their client is insane -- and that U.S. agents concluded long ago that any intelligence he could provide is unsound.
A Washington, D.C., court unsealed the suit this week by Zayn Abidin Muhammed Husayn, widely known as ''Abu Zubaydah,'' whom the CIA has admitted to waterboarding in secret interrogation.
His attorneys, Brent Mickham and Joe Margulies, filed the lawsuit -- asking a panel of judges to review his military detention and order his release from U.S. custody -- before they met with the captive at the U.S. Navy base in late February.
They crafted the suit to avoid any classified U.S. intelligence Abu Zubaydah may have told them in the attorney-client meetings.
Instead, the lawyers used U.S. government leaks plucked from the news media and a recent book on the CIA's war on al Qaeda, which portrayed their client as mentally incompetent.
''This guy is insane, certifiable, split personality,'' says a retired FBI agent, Dan Coleman, in
The One Percent Doctrine: Deep Inside America's Pursuit of its Enemies
, by Ron Suskind.
''This opinion was echoed at the top of CIA and was, of course, briefed to the president and vice president,'' Suskind wrote.
The descriptions are sharply at odds with a September 2006 White House speech by President Bush, who said the CIA extracted vital intelligence after using ''an alternative set of procedures'' on Abu Zubaydah.
The president said that Abu Zubaydah's interrogations led agents to two other men now held with him at Guantánamo as senior al Qaeda captives -- reputed 9/11 mastermind Khalid Sheik Mohammed and his alleged deputy, Ramzi bin al Shibh.
The CIA director has since confirmed that agents waterboarded Abu Zubaydah, an interrogation tactic known as ''water torture'' to break his resistance.
The 47-page lawsuit, initially filed under seal at the United States Court of Appeals for the District of Columbia circuit, also argues that Abu Zubaydah is unlawfully detained because he was tortured ''for years'' while ''a ghost prisoner'' of the CIA.
The Miami Herald was checking with the Justice Department on whether it had filed a response.
A Guantánamo spokesman declined to answer a Herald inquiry this week on whether the special military mental health team at the prison camps has similarly diagnosed Abu Zubaydah.
Army Lt. Col. Edward Bush III also declined to say whether former CIA interrogatees who require mental health treatment have the same access to a $1.75 million, 12-bed psychiatric ward built behind the razor wire for the sickest war-on-terror captives.
The prison command ''provides medical care which is consistent with the Department of Defense's policy to support preservation of life of all detainees by appropriate clinical means in a humane manner,'' Bush said by e-mail.
Abu Zubaydah and 14 other so-called ''high-value detainees'' are held at a segregated site called Camp 7. Their lawyers have extra layers of secrecy rules governing their access.