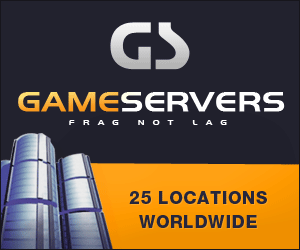 Miami Herald
May 15, 2007
Pg. 1
With most detainees living in windowless, steel and cement cells, life at the prison camps at Guantanamo has turned into a lockdown routine.
By Carol Rosenberg
GUANTANAMO BAY NAVAL BASE, Cuba -- AstroTurf for captives' soccer games is still in storage. Nearly all the cages on a bluff overlooking the Caribbean are empty. Detainees spend 22 or more hours a day inside cells of steel and concrete.
Nearly a year after an uprising in a communal camp for ''war on terrorism'' captives in this remote U.S. naval base in southeast Cuba, most detainees live in maximum-security lockdown -- in windowless, fluorescent-lighted cells -- a stark contrast to four years of open-air camp confinement.
And lockdown life amounts to this: five prayer calls a day; three meals handed through a slot in the cell door; two hours, at most, of solo recreation inside a pen, with four other captives in adjoining chain-link cages, and a once-a-week cell-door visit from a library cart.
Commanders have largely shelved an earlier vision of prisoner-of-war living that would have accommodated up to 400 captives deemed cooperative: bunkhouse-style sleeping, group meals, prayer -- and sports.
Today, fewer than 40 Afghans and Arabs are offered perks such as planting a tomato garden or small classes with a military-approved language tutor.
Instead, the vast majority of the 385 ''enemy combatants'' are living in structures modeled after U.S. prisons.
Guantánamo commanders contend that the prisoners -- while whiling away the hours in sultry, open-air cells -- were more easily able to conspire.
Violent period
The turning point toward single-occupancy lockdown conditions came a year ago, the most violent period the prison camps had ever seen.
On May 18, two captives were found unconscious in their open-air cells, attempting suicide from prescription drugs hoarded by other detainees. Later that day, dozens of detainees in minimum-security quarters ripped metal out of their communal bunkhouse three camps away and attacked guards.
No one was seriously hurt, but on June 10 guards spotted three Arabs simultaneously hanging in their cells from improvised nooses -- apparent suicides that the prison camps commander, Rear Adm. Harry Harris, declared "asymmetric warfare.''
Lawyers said the bunkhouse brawl was triggered by a source of repeated unrest across all five years -- speculation that guards would search their holy Korans, this time for hidden drugs.
Harris and intelligence officials cast it as a wake-up call to a dormant, conspiring and secret leadership bent on embarrassing the U.S. military, which boasts safe, humane and transparent conditions at the site.
''No matter what we do for them, they don't appreciate it,'' said an Arab named Zaki, the U.S. military's cultural advisor.
''It's a jail, a detention facility. What do you expect? To give them a key to their own cell?'' he added.
Amnesty International and detainees' attorneys liken the indoor, single-cell accommodations to solitary confinement, isolation they allege is causing many to go stir-crazy in what amounts to super-max conditions.
Moreover, they complain, an ever-evolving legal and detention framework allowing for indefinite detention without ever being tried, or convicted, compounds detainee despair.
But a Navy psychologist who goes by ''Dr. Jay'' counters that Guantánamo detainees are, overall, a mentally sound, motivated population typical of people with strong religious identities. It's an assessment that stands in sharp contrast to Amnesty's and attorneys' portrayals of a population steadily going insane.
Added Harris: "They're doing fine.''
Harris will depart later this month after a turbulent year of suicide and the arrival from CIA custody of 14 ''high-value detainees,'' among them alleged 9/11 mastermind Khalid Sheik Mohammed.
As if to counter the complaints, he notes that, in November, when a detainee overheard one guard telling another that Defense Secretary Donald Rumsfeld had submitted his resignation, the news swept through the 100-cell steel and cement building called Camp 5 in five minutes flat.
''They were happy about it,'' he said.
Super-max routine
Meanwhile, life for most detainees at the offshore detention center, which this summer marks its 2,000th day, has increasingly evolved into a routine resembling super-maximum conditions stateside:
Last week, 13 hunger strikers were shackled into steel chairs at ''feeding blocks,'' where medical staff snaked a tube up their noses and pumped nourishment directly into their stomachs.
Escort officers characterized the hunger strike as a run-of-the-mill protest. The most committed protester has been doing this for more than 600 days.
Doctors say 10 percent of the detainees have diagnosed mental health conditions, and 3 percent to 4 percent are on psychotropic drugs -- a figure commanders say falls below the U.S. national prison population norm.
And, after a request from the International Committee for the Red Cross, which doesn't discuss its complaints about conditions at the site, each detainee inside Camps 5 and 6 gets a monthly mental health visit -- an offer of counseling.
The lending library, which likes to note the enduring popularity of translated Harry Potter books, also reports that one of the most widely circulated Arabic titles is
Don't Be Sad
, categorized as "psychology based on the Koran.''
Commanders say detainees have adjusted to what Zaki called ''location shock'' -- their chilly, temperature-controlled environment -- and have learned to chat through the walls and under cracks in their doors to converse with other detainees at Camp 6, where each cell measures eight feet by 12 feet.
''They read. They exercise inside their cells. They drive the guards crazy by banging on the doors. They call the guards names, pick on you,'' Zaki said.
'Great volume'
Harris added that Camp 6 ''reverberates with a great volume of conversations,'' and round-the-clock movement to the recreation pens to permit each detainee his two hours a day, plus 15-minute showers.
A recent Wednesday afternoon visit seemed to support this.
In one block, two detainees could be plainly seen pacing back and forth in their cells -- walking 10 feet, turning around, walking 10 feet back, then turning around.
A face appeared in one cell's observation slot while others engaged in a steady stream of chatter that echoed through the area.