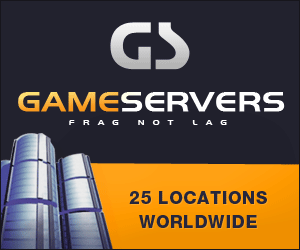 Seattle Times
November 15, 2007 By Andrew Garber and Ralph Thomas, Seattle Times staff reporters
OLYMPIA — This normally laid-back town is on edge after a week of raucous war protests that have resulted in dozens of arrests, broken windows and police firing pepper-spray projectiles to control restive crowds.
More than 40 people were arrested Tuesday night after anti-war protesters tried to block shipments of military gear at Olympia's port for an Army Stryker Brigade recently returned from Iraq.
Continued protests seem likely.
Fort Lewis spokesman Joe Piek said the Army expects to finish moving equipment from the port in the next day or so.
The protest group watches for military shipments at local ports and monitors military announcements about ships that are arriving. Since the Stryker shipment arrived in Olympia, the group has had members keeping watch at the port. When they see military equipment leaving, they use a phone tree to rally protesters to the port's gates.
"I've been holding my breath all week that no one is seriously injured or killed in all this," Olympia Mayor Mark Foutch said.
As the state's capital, Olympia sees a fair number of organized protests, but they rarely turn violent.
The protesters call themselves the Olympia Port Militarization Resistance. A press release put out by the group said it formed in May 2006. Members have tried to block military shipments in Olympia, Tacoma and even Aberdeen.
Andrew Yankey, 20, a former Evergreen State College student living in Olympia, said he was pepper-sprayed in the face this week, noting it "stings terribly."
The purpose of the protests is to demilitarize the port, Yankey said. "The message is that we want to completely end the militarization of our port," he said. "We don't want our community to be a conduit and enable the illegal and immoral war in Iraq."
While a lot of the protesters are from Evergreen State College in Olympia, the group itself "grew out of Olympia more than Evergreen," said Anna-Marie Murano, 33, a part-time student at the college.
"We have a strong social structure in Olympia that's been extremely supportive of us," she said.
The group, Murano said, is unstructured and without formal leaders. It varies in size. The Associated Press reported that the Tuesday night protest drew a crowd of more than 150.
"It's a strong youth movement," Murano said. "That's what's so exciting about it. We're really following the example of younger people."
On Tuesday night, a window in a police cruiser was broken by several rocks and another rock hit an officer in the knee, according to Olympia police. Windows at a U.S. Bank branch downtown also were shattered.
Yankey said he doesn't know if the people who broke windows were part of the protest and said his group does not support or condone assaults or sabotage. He added, "The vast, overwhelming majority of violence last night was perpetrated by police against nonviolent demonstrators."
Foutch, who serves on the City Council and does not have direct authority over the police, said the police "are in a very difficult position."
He said they have to protect people's rights to express themselves, but also must keep the streets open to legal traffic. On top of that, he said, they have to keep peace between the protesters and counterprotesters.
Foutch said he thinks some protesters are trying to provoke the police into using force, and then claiming police brutality. On the flip side, he said, he has heard from others "who are angry that we're not busting heads and throwing people in jail."
He also said he thinks protesters should be trying to get more people to join their movement — something they should be able to do in a town where anti-war sentiments run deep. But, by clashing with police and destroying public property, the protesters are probably driving other would-be protesters away, Foutch said.
Port Commissioner Bill McGregor praised the police and criticized the protesters for getting out of hand.
"When you start blocking traffic and throwing things in the streets, you've stepped over the line," McGregor said.