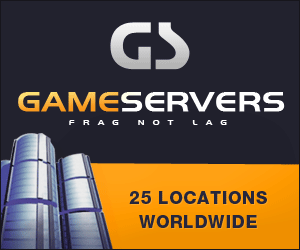 Boston Globe
June 7, 2008
2 militia leaders surrender; Maliki set for Iran trip

By Sumer N. Yacoub, Associated Press
BAGHDAD - Two Shi'ite militia leaders surrendered to American soldiers yesterday, while tens of thousands of supporters of hard-line Shi'ite cleric Moqtada al-Sadr streamed out of mosques to protest against an agreement that could keep US troops in Iraq for years.
The arrests and demonstrations occurred on the eve of Prime Minister Nouri al-Maliki's trip to Shi'ite-dominated Iran, his second visit there in a year.
US officials allege that Iran is arming and training Shi'ite militia and encouraging a public campaign in Iraq against the proposed US-Iraq security agreement, which the Iranians oppose.
One of those who surrendered early yesterday allegedly ordered attacks on US troops, directed the kidnapping of Iraqis, and helped smuggle Iranian weapons into Iraq, the US military said in a statement.
The other tried to escape by wading through an irrigation canal before turning himself over to US soldiers.
The names of the suspects were not released, but both were members of Iranian-backed "special groups," the US command said. The term is used by the American military to describe Shi'ite fighters who have defied Sadr's cease-fire order that ended seven weeks of fighting in Baghdad last month.
Iran denies arming the extremists, and it is unclear whether significant numbers of Sadr's Mahdi Army militia are really beyond his control.
US and Iraqi troops have been trying to block the movement of Iranian weapons into Iraq through a series of raids in mostly Shi'ite areas south of Baghdad.
Allegations of Iranian links to Shi'ite militants and the proposed US-Iraqi security agreement are expected to figure prominently in Maliki's talks, which were to begin today. No timetable for the visit has been released because of security concerns.
The deal, which the Iraqis and Americans hope to finish by midsummer, would establish a long-term security relationship between Iraq and the United States. The two sides are also negotiating a parallel agreement to provide a legal basis for keeping US troops in Iraq after the UN mandate expires at the end of the year.
Supporters believe the deal would guarantee US support as Iraq seeks to cement the security gains of the past year.
It would also help assure Iraq's Arab neighbors, notably Saudi Arabia, that Iraq's Shi'ite-led government would not become an Iranian satellite.
US officials have released no details about the negotiations, which began in March.
But leaks by Iraqi authorities have triggered a storm of protest, with critics complaining that the terms would solidify American military, economic, and political domination of the country for decades.
Iraqi officials also contend that the deal would enable US troops and officials to continue to enjoy immunity from prosecution under Iraqi law and allow Americans to conduct military operations without clearing them with the Iraqi government.
Maliki's Dawa party has described the talks as stalled, and prominent parliamentarians from Shi'ite, Sunni, and Kurdish parties have written the US Congress to express their opposition to the proposed agreement, which must be approved by the Iraqi legislature.
But the most outspoken opponents have been from Sadr's political movement, which has long opposed the presence of foreign forces on Iraqi soil.
Sadr is believed to be living in the Iranian city of Qom. Sheik Hassan Nasrallah, the leader of the Iranian-backed Hezbollah movement in Lebanon, has also denounced the agreement. All that has led to US suspicions of an orchestrated Iranian campaign.
In Tehran, prayer leader Ayatollah Ahmad Jannati told worshipers yesterday that the US-Iraq agreement would surely fail.
"The Iraqi nation will not accept it. . . . If it is signed, it will separate the Iraqi government from its people," Jannati said.
But in Iraq's Shi'ite holy city of Najaf, cleric Sadralddin al-Qubanji said the agreement could be acceptable, but only if it included a date for the withdrawal of US troops.
At another mosque in nearby Kufa, south of Baghdad, thousands of faithful filing out of Friday prayers erupted into an impromptu demonstration, chanting: "No, America, no! Iraq will not be an American colony!"
Thousands more filed out of mosques in Sadr City, waving photos of Sadr and unfurling banners protesting the proposed pact. "As long as Moqtada opposes it, no agreement will be signed!" some chanted.