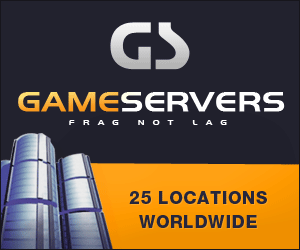 Washington Times
January 13, 2007
Pg. 6
By Kim Gamel, Associated Press
BAGHDAD -- Five Iranians detained by U.S.-led forces were working in a decade-old government liaison office that was in the process of being upgraded to a consulate, the Iraqi foreign minister said yesterday.
Tehran condemned the raid in the Kurdish-controlled northern city of Irbil and urged Iraq to push for the Iranians' release.
Iraqi Foreign Minister Hoshyar Zebari said the building where the Iranians were detained Thursday had operated with Iraqi government approval for 10 years.
"We are now in the process of changing these offices to consulates," he said. "It is not a new office. This liaison office has been there for a long time."
He echoed concerns that the United States and Iran were dragging Iraq into their fight.
"We don't want Iraq to be a battleground for settling scores with other countries," Mr. Zebari, a Kurd, told CNN.
The arrest of the Iranians came a day after President Bush announced his new Iraq strategy and vowed to isolate Iran and Syria, which Washington has accused of assisting attacks in Iraq.
Iraqi President Jalal Talabani plans a trip to Syria tomorrow, the highest-level Iraqi visit to the country in more than 24 years. The neighbors restored diplomatic relations in December that had been cut in 1982 amid ideological disputes between Damascus and the regime of Saddam Hussein.
Radical Shi'ite cleric Muqtada al-Sadr's office, meanwhile, rejected Mr. Bush's plan to send 21,500 more troops to Iraq as part of an effort to curb sectarian attacks.
"We reject Bush's new strategy, and we think it will fail," said Abdul-Razzaq al-Nidawi, a senior official in Sheik al-Sadr's office. He said Iraq's problems were due to the presence of U.S. troops and he called for their withdrawal.
Mr. Zebari's Iranian counterpart, Manouchehr Mottaki, called on the Iraqi government to secure the five Iranians' release, Iranian state television reported. Mr. Mottaki condemned the raid, saying it was a breach of a Vienna convention agreement.
Russian Foreign Ministry spokesman Mikhail Kamynin also harshly criticized the detentions, calling them a "flagrant violation" of international conventions.
"It's absolutely unacceptable when the military storms a foreign consular office on the territory of another state," Mr. Kamynin said. "The unlawful actions by the U.S. servicemen mark an open abuse of a mandate issued to the multinational forces in Iraq."
The 1963 Vienna Convention on Consular Relations says consular premises are "inviolable." But it was not clear how that would apply because the building was not a consulate.
State Department spokesman Sean McCormack said the detained Iranians were not carrying diplomatic passports and the building "was not a consulate. This was not an officially accredited diplomatic facility."
Mr. Zebari also said U.S. forces tried to seize more people at the airport in Irbil, 220 miles north of Baghdad, prompting a confrontation with Kurdish troops.
A Pentagon official in Washington said that after troops detained the Iranians, they learned another person might have escaped and fled to the airport. An American team went to the airport, where they "surprised" Kurdish forces, who apparently had not been informed they were coming, the official said.