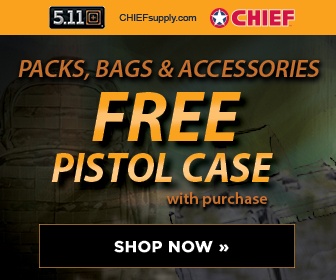 Atlanta Journal-Constitution
March 9, 2008
Al-Qaida gets slick: Quality of Web sites suggests many jihadis come from the elite.

By Kathy Gannon, Associated Press
Peshawar, Pakistan--In an Internet age, al-Qaida prizes geek jihadis as much as would-be suicide bombers and gunmen. The terror network is recruiting computer-savvy technicians to produce sophisticated Web documentaries and multimedia products aimed at Muslim audiences in the United States, Britain and other Western countries.
Already, the terror movement's al-Sahab production company is turning out high-quality material, some of which rivals productions by Western media companies. The documentaries appear regularly on Islamist Web sites, which al-Qaida uses to recruit followers and rally its supporters.
That requires people whose skills go beyond planting bombs and ambushing American patrols in Iraq and Afghanistan.
"The al-Qaida men who are coming today are not farmers, illiterate people," said Qari Mohammed Yusuf, an Afghan and self-declared al-Sahab cameraman. "They are Ph.D.s, professors."
Western experts who monitor Islamist Web sites say the technical quality of al-Qaida postings--including those from Iraq and Afghanistan--has dramatically increased from the grainy, amateurish images that were the hallmark of al-Sahab's work only a few years ago.
Now, postings are often in three languages--Arabic, English and Urdu, the language of Pakistan where al-Qaida hopes to draw fresh recruits. Videos look like professionally edited documentaries or television news broadcasts, with flashy graphics, maps in the background and split screens.
Footage lifted from Arab and Western television is often interlaced into the videos--and al-Sahab appears to have a wide-ranging video library.
A speech by deputy al-Qaida leader Ayman al-Zawahri issued to mark last year's 9/11 anniversary included U.S. television interviews with wounded American soldiers, CIA analysts and talking-head journalists and experts and excerpts from a news conference by President Bush--all edited in to back al-Zawahri's case that the United States is losing the war on terror.
"What has changed dramatically is the quality," said Rita Katz, director of SITE Intelligence Group, a U.S. terrorism research center.
Use of the Internet enables al-Qaida to reach a broad global audience within the worldwide Muslim community rather than having to rely on Arabic-language satellite stations, whose audiences are limited to the Middle East and who exercise some degree of editorial control.
"What is really amazing to me is watching how would-be terrorists living in the West are drawn in and captivated by al-Sahab videos," eventually "making official contact with the al-Qaida organization," said Evan Kohlmann, a terror consultant for Globalterroralert.com.
According to the IntelCenter, a private U.S. counterterrorism organization, al-Qaida's propaganda wing produced and posted 74 video programs last year, an increase of 16 over 2006.
"There is a plan to make al-Sahab very big," Yusuf said. "It is part of the strategy. There are two parts. One is the fighting, and the other part of the war is the media. We should carry out the media war because it inspires our people to come and fight."