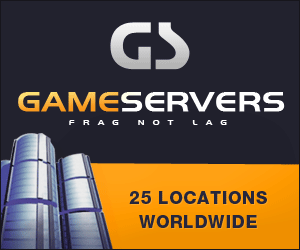 San Diego Union-Tribune
September 12, 2007
Marines learning Iraqi customs, language before deployment

By Rick Rogers, Staff Writer
CAMP PENDLETON –Can a smile and a word or two of Arabic really help win the war in Iraq?
The Marine Corps' leaders think so, and that's why thousands of troops nationwide are taking intensive language and cultural classes in preparation for their deployments this year.
Such training included an Arabic course held yesterday at Camp Pendleton for the 5th Marine Regiment. Similar instruction is taking place at Miramar Marine Corps Air Station and the base in Twentynine Palms.
One of Camp Pendleton's iconic combat leaders, Lt. Gen. James Mattis, started the program in 2005.
Since then, more than 50,000 Marines have completed the curriculum. They've learned phrases as diverse as "hands up" and "may peace be upon you" and studied the importance of honor, family and tribe in Iraq's complex society.
The benefits can be seen in Anbar province, said Capt. Dave Meadows, who attended the session yesterday.
That vast region west of Baghdad was once a haven for insurgents. In 2004, the Marine Corps fought one of its most intense battles ever in the city of Fallujah, which is part of the province.
Today, the Sunni majority in Anbar has chased off or killed most of the homegrown and foreign insurgents. Sunni sheiks have aligned with U.S. forces, thanks in part to the Marines' heightened cultural awareness and language skills.
"Everything you are seeing in (western Iraq) is based on relationship-building, and all relationship-building is based upon communication and understanding," said Meadows, who has served two tours in Iraq.
"Having someone who can speak good Arabic is like having another infantry battalion," he added. "It's just that valuable."
In past years, Marine officers taught the language and cultural classes. They were armed with Berlitz certificates in formal Arabic but possessed little knowledge of lingo, "street" terms and the like.
Now, the Marine Corps tries to use native Arabic speakers who emphasize learning essential words and phrases, then using them without much regard to grammar or syntax.
That was the message spread yesterday by Ali Mehson, an Iraqi national who once worked as an interpreter for the U.S. military in his homeland and now teaches Iraqi customs and basic Arabic at bases in this country.
Mehson recalled how a serviceman prevented an agitated Iraqi man from being shot by his unit when he shouted the Arabic word for stop – pronounced "owe-giff."
"If you learn just a few words and phrases, you will make the Iraqi people happy and you will surprise them," said Mehson, who peppers his sentences with the word "sweet" when describing the payoff of learning Iraqi ways.
"At the end of the day," he added, "these words will help the Iraqis fall in love with you."
Cpl. Filadelfo Rodriguez, 21, would be happy with far less. A field artillery scout observer, he is scheduled to start his second Iraq war deployment in a few months.
Rodriguez said he could have used the information in yesterday's class for his first combat tour.
"The biggest gap in Iraq is the communications gap," he said. "I'm hoping to better communicate with Iraqis this time around."
Commanders pack the language and cultural training into a week of classes. Besides hearing lectures and doing role playing, students use interactive videos designed to walk them through a rudimentary Arabic conversation.
The Marines struggle initially, said Joseph Harris, who teaches Arabic. But by week's end, he said, they will have undergone a metamorphosis.
"You come back Friday and you'll be amazed. You'll hear some of these Marines speaking all the words and phrases we've taught them," Harris said.
Ultimately, he said, "This is a war of beliefs and ideas. This training gives them the tools to reshape the battlefield. This is just another weapon in their arsenal."
Staff librarian Denise Davidson contributed to this report.