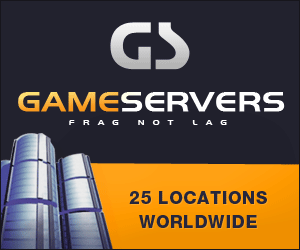 Seattle Times
February 23, 2008 By Alicia Mundy, Seattle Times Washington bureau
Boeing is sending out a wake-up call.
As the Pentagon prepares to unveil its choice for the massive Air Force tanker contract, Boeing is flooding Washington, D.C., every morning with radio ads:
"This hour of news is brought to you by Boeing and the Global Tanker Team ... ready to bring the best aerial-refueling tanker to the warfighter, and more than 44,000 American jobs to 300 companies across 40 states."
The average capital resident rubbing the sleep from his eyes won't rush out to buy a Boeing tanker. The ads are aimed at the 535 members of Congress, their staffs and the White House.
It's a way to remind politicians about the economic stakes in awarding the job of building 179 tankers worth an estimated $40 billion to either Boeing or a joint venture between Airbus' European parent, EADS, and Northrop-Grumman.
The Air Force team planned to meet Friday behind closed doors to make its decision, and the official announcement could come Monday.
But the political landscape will continue to shift, moving into the next phase. The importance of politics was underscored back in 2002, when Sen. John McCain, R-Ariz., then chairman of the Senate Commerce Committee, single-handedly shot down the contract to lease tankers over complaints about favoritism, and paralyzed Boeing's supporters in Congress.
Democrats favorable to Boeing — such as Rep. Norm Dicks, D-Bremerton, and Sen. Patty Murray — control Congress.
But the person who moves into the White House in January could be a player in the final outcome. McCain has emerged as the GOP's likely presidential nominee.
The company that loses the contract will almost certainly file a protest, sending it back into lengthy reviews with government agencies.
"Likely? It's 100 percent" a protest will be filed, said Loren Thompson, an aerospace analyst who has closely tracked the tanker deal.
That could prolong the tanker contest for another year, out to Inaugural Day 2009.
Presidential clout
Congressional opponents will have trouble stopping a contract as carefully vetted as the new one, but a president has more options, including the choice of secretary of defense.
The strength of the Democrats this year strongly favors Boeing when the decision moves into the political realm, said aviation analyst Richard Aboulafia. Speaking to local aerospace suppliers in Lynnwood on Feb. 11, he analyzed the political hue of the states backing the two rival tankers.
"The Boeing machines, both by airframe and engines, are totally Democrat. The EADS/Northrop [tanker airframe] is almost purely Republican," Aboulafia said. "I'm thinking the Dems look pretty good."
But Boeing's backers are nervous. Though McCain has said he believes Boeing is no longer tainted by the original tanker fiasco, Dicks said, "I will feel better when the decision is made and all the papers are signed."
The original tanker contract was born in late 2001, in the post-9/11 chaos. Boeing executives and lobbyists met with Air Force officials and devised a plan for the U.S. government to lease commercial 767 planes made in Everett and refit them as tankers.
The deal would have put new tankers in the air as the aging KC 135 fleet wore out, while helping Boeing's 767 line, which was reeling amid the U.S. airline industry's sharp downturn.
The deal's godfather was Sen. Ted Stevens, R-Alaska, who was aided by Murray. Both sit on the Senate Appropriations panel.
But McCain quickly began raising questions about the lack of an open competition. Then, in 2003, internal e-mails from Boeing and the Air Force surfaced about the casual way the sole-source deal was cut.
The final nail in the coffin was the discovery that a Boeing executive had illegally negotiated to give a job to the Air Force's chief acquisitions officer on the contract — for which both later went to prison.
Over the next couple of years, two Boeing CEOs resigned and Boeing's congressional supporters were silenced. A new tanker competition began.
McCain's march on the original Boeing deal has permanently altered the political lines of the tanker debate. The Arizona senator was adamant that even foreign-owned companies such as European Aeronautic Defence & Space (EADS) had a right to bid.
Rep. Dave Reichert, R-Auburn, disagrees. Reichert, a member of the House Homeland Security Committee, said, "When dealing with issues of national security, I believe it is important to buy American."
But few politicians want to confront McCain on this.
The Air Force, also trying to avoid political blowback and forestall a protest of its decision, has kept pushing back the date of the tanker award announcement.
Airbus has used this interlude to conduct a smooth public-relations campaign to sell itself as American.
It has co-opted the largely Republican Alabama delegation in Congress by promising to set up manufacturing facilities in Mobile — for the tanker and commercial versions of the A330 — and to bring jobs.
On Feb. 11, Rep. Jo Bonner, R-Alabama, just appointed to the House Appropriations Committee, endorsed Airbus in a "Dear Colleague" letter, calling it "the more modern, more capable aircraft."
The 2006 elections put Democrats Murray and Dicks in the majority in the Senate and House. But Boeing lost its top Republican cheerleader, Stevens, who is now mired in a federal investigation.
By comparison, McCain has been resurrected — with no help from Boeing.
Political-action committees and individuals tied to Boeing have only given $1,000 to his presidential campaign, while those linked to Northrop contributed nearly $8,000.
The Democratic presidential contenders — Sens. Barack Obama, D-Ill., and Hillary Rodham Clinton, D-N.Y. — have not indicated where they stand on the tanker, though Obama's state is home to Boeing headquarters, and Clinton handles many defense issues in the Senate.
Money for the Dems
Boeing's political-action committee and employees have given them about $12,000 and $24,000, respectively, in recent years.
Both the companies and their supporters are searching for clues about the contract's final outcome in casual remarks by politicians, and even in presidential contenders' choices of transportation.
Seattle and Wichita, Kan., base of Boeing's tanker-modification center, could both gain hundreds of jobs with a win.
But when both cities hosted rallies Feb. 8 for McCain, his campaign flew in on a rented A320, made by Airbus.
McCain has also used Boeing planes, but that didn't matter much when he landed in an Airbus at Seattle's Boeing Field.
"It wasn't a good move," said Dicks.
Soon, though not soon enough, he said, "none of this will matter."
Times aerospace reporter Dominic Gates and researcher David Turim contributed to this story.