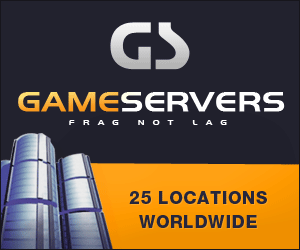 DEANNA BELLANDI
Associated Press
SKOKIE, Ill. -
Chicago nose tackle Tank Johnson needs court permission to travel outside Illinois, a decision that would become a factor this season only if the Bears make the Super Bowl.
A judge ruled Friday that he must stay home, except to work or travel to work, until it is determined whether his Dec. 14 arrest for having firearms without a gun-owner identification card violated his probation on a 2005 gun charge.
He already is suspended for Sunday's game at Detroit, the Bears' regular season ends at home against Green Bay, and Chicago has home-field advantage throughout the NFC playoffs. The Super Bowl is Feb. 4 in Miami.
The judge also said the 25-year-old Johnson cannot drive himself, and denied a request to let him travel to Tempe, Ariz., for a holiday trip. Instead, his family will come to Illinois to see him, defense attorney Lorna Propes said.
Cook County Judge John Moran set bond at $100,000 for Johnson, who was briefly taken into custody during his court appearance. Johnson later posted bond and left the courthouse in north suburban Chicago.
Propes said Johnson is committed to making positive changes.
"He wants now more than any other thing to be the best possible representative of the Chicago Bears and the city of Chicago he can be and that's his goal going forward," Propes said outside of court.
Bears officials did not immediately comment on the judge's decision.
During the hearing, Johnson, dressed in a brown-striped suit, was not handcuffed and said nothing, frequently staring at the floor.
Defense attorney Frank Himel told the judge he thought a reasonable bond would be $10,000, arguing Johnson was not a flight risk and promising he would show up for future court dates.
"It's a misdemeanor violation on top of a misdemeanor violation," Himel said, referring to the charges stemming from Johnson's recent arrest and the 2005 case for which he is serving probation.
Johnson was sentenced to 18 months probation in November 2005 after he pleaded guilty to a misdemeanor charge stemming from an arrest after a nightclub valet reported seeing Johnson with a handgun in his sport utility vehicle.
A petition filed Monday by the Cook County Adult Probation Department alleged that Johnson's arrest earlier this month in Lake County on misdemeanor weapons charges violated his earlier probation terms.
Johnson was charged with six counts of possession of a firearm without a gun owner identification card after police found six guns in a raid on his Gurnee home.
Cook County Assistant State's Attorney Rick Cenar said Friday that authorities found a semiautomatic rifle with 19 live rounds in the master bedroom, four unloaded weapons - two rifles and two handguns - and 300-350 rounds of ammunition in a basement utility closet and a loaded .45-caliber handgun under a leather chair in the basement.
Less than 48 hours after Johnson was arrested, he was at a bar when his friend, Willie B. Posey, was shot and killed. Posey also had been arrested on drug-possession charges when police raided Johnson's home.
Johnson is not a suspect in Posey's death, but the Bears suspended him for Sunday's game for being at the club.
The Cook County probation-violation petition also alleges that Johnson failed to provide verification of court-mandated community service hours and that he underwent drug and alcohol evaluation. Cenar said Johnson has so far completed eight of the 40 community service hours.
A third-year player, Johnson has said he will seek counseling.
"I don't believe the team has to tell me it's my last chance, I know the opportunity that I have in front of me and it's great, it's immense and to squander that opportunity would be a tragedy at this point and that's not gonna happen," Johnson said Tuesday.
Johnson is due in court in Lake County on Jan. 9 and in Cook County on Jan. 23 on the probation-violation allegations.