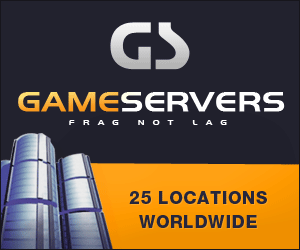 Does anyone have Sat radio? What do you think about it?
LOS ANGELES (Hollywood Reporter) - Pull up the six-month performance of companies making up the Hollywood Reporter/Bloomberg 50 Entertainment Stock Index and a tiny pattern emerges: Dead last is XM Satellite Radio, and third from last is Sirius Satellite Radio.
It wasn't supposed to be like this. When Howard Stern said in October 2004 that he would join Sirius, shares rose 50 percent over the next six weeks. When Mel Karmazin became CEO that November, his compensation package gave him options on 30 million shares. Still, he considered shares so cheap he told Wall Street, "You should assume that within the next day I will be personally buying more stock in Sirius."
But Sirius shares have sunk from $4.72 that day to $3.75 on Monday, and XM shares dropped from $34.65 to $11.01 in the same time frame.
The rapidly declining share prices have some investors calling for a quick fix -- namely, that the two companies merge. CNBC commentator Jim Cramer wrote on his site TheStreet.com: "Mel, as CEO of Sirius Satellite Radio, it's time to make your move on a merger. Right now."
END THE WAR
Cramer and others point to obvious benefits, including that the two no longer would need to outdo each other by offering large rebates to consumers who buy the necessary radio hardware and that Sirius and XM could end the bidding war for high-priced talent.
As to the latter point, Sirius ponied up $500 million for Stern and $220 million for the NFL. XM has paid $650 million for Major League Baseball and $55 million for Oprah Winfrey. NASCAR, which XM paid about $15 million for in a five-year deal that is up at year's end, just switched to Sirius for $107.5 million. The two also have lined up Eminem, 50 Cent, Martha Stewart, the NBA and the NHL, to name a few.
Such expenses have led to massive losses -- $667 million at XM last year and $863 million at Sirius -- even as subscriber growth has kept on trucking. Sirius has gone from 30,000 subs in 2002 to 4.7 million as of July, while XM has grown from 360,000 to 7 million in the same frame.
Investors who have been calling for a merger are taking their cues mostly from Sirius, as Karmazin and chief financial officer David Frear have said that a combined Sirius and XM makes sense. Karmazin said this year that he "would love to buy
XM."
Each executive has wondered aloud whether such a move would gain regulatory approval because of competitive concerns. Many experts think it would.
COULD PASS MUSTER
"It's very doable," said Kenneth Ferree, a partner in the Entertainment and Media Practice Group of Sheppard Mullin Richter & Hampton in Washington.
Ferree steered four major FCC merger reviews, including the failed attempt at merging EchoStar and DirecTV. But he said that the satellite TV business is different enough from satellite radio to warrant approval.
The FCC and the Department of Justice squashed the DirecTV-EchoStar merger, arguing that it would create a sat-TV monopoly in portions of the country not served by cable TV.
Ferree said that regulators who might consider an XM-Sirius merger should take competition not only from free radio into account but also from the iPod because car manufacturers have begun offering cars with built-in iPod adapters.
"If the market is defined narrowly, then they couldn't merge," Ferree said. "If you define the market broadly enough, almost anything would pass muster."
Said a partner in a major Los Angeles firm: "To sustain satellite radio, they have to merge. It would be an uphill battle, but changing technology makes a merger feasible. Basically, XM and Sirius aggregate various musical genres. The iPod also does that, and regulators need to consider that."
Digital technology also is turning traditional radio signals into crystal-clear sound and even allows operators to offer two to four channels where only one had existed. That, too, is compelling competition to satellite radio.
Some observers have speculated that time is of the essence if the two are thinking of merging -- both companies declined comment for this report -- because a Republican president and Congress would be more open to such a scenario than Democrats would be if they take power in upcoming elections.
"There's a lot of speculation as to what happens if Congress flips," Ferree said. "But I think it's doable either way. God knows they each have enough problems with their business that a merger might be needed."