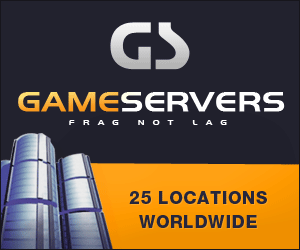 Washington Post
May 14, 2007
Pg. 1
Insurgent Was Behind Rise in Afghan Turmoil

By Griff Witte and Javed Hamdard, Washington Post Foreign Service
ISLAMABAD, Pakistan, May 13 -- Mullah Dadullah was the face of the Taliban movement in Afghanistan as it used suicide bombings, videotaped beheadings and targeted assassinations to escalate its insurgent campaign over the past two years.
Dadullah periodically turned up on television to taunt the Afghan government and U.S.-led international forces with threats of ever more ambitious attacks.
On Sunday, his face was on display again, resting on a pink sheet, bloody and lifeless. A bullet hole was visible in the back of his head, with two more piercings in his stomach.
Dadullah, the Taliban's top operational commander, was killed Saturday after U.S.-led troops and Afghan forces tracked him down and surrounded him in southern Afghanistan, according to Afghan and international security officials.
His death was hailed by those officials as a critical victory in the fight against the Taliban at a time when the extremist Islamic movement has destabilized large portions of the country through Dadullah's uncompromising approach to warfare.
"We fully expect Mullah Dadullah will be replaced in time, but for now the insurgency has received a serious blow," said Maj. John Thomas, a spokesman for the NATO-led force that patrols Afghanistan and that supported U.S.-led operations against Dadullah.
Thomas described Dadullah as "the top person in our scope in Afghanistan that we were interested in removing."
It was unclear who would replace Dadullah. Another top leader, Akhter Mohammed Osmani, was killed in December, and a third, Obaidullah Akhund, was captured in February. Although the group's overall leader, Mohammad Omar, remains at large, he is believed to play a lesser role in the organization's military operations.
A Taliban spokesman denied that Dadullah had been killed, but witnesses who inspected the body as it lay at the governor's palace in the southern city of Kandahar on Sunday identified it as Dadullah's, based on distinctive facial features and a missing left leg.
Last year was the bloodiest in Afghanistan since the Taliban was ousted in a U.S.-led invasion in late 2001, and the number of civilian deaths rose dramatically. Dadullah boasted in an interview this year that he had deployed 6,000 fighters for a spring offensive and that suicide bombers had infiltrated every major Afghan city. Those claims, however, were widely believed to have been exaggerated, and the offensive has largely failed to materialize.
Afghans reacted cautiously to the news about Dadullah, and there were no public celebrations. Several people said they were happy Dadullah was gone but skeptical his death would make much of a positive difference. Some said they feared the violence would intensify.
"Dadullah killed a lot of people," said Raza Nedizad, 24, a shopkeeper in Kabul, the Afghan capital. "But now I worry the suicide bombings will increase because the Taliban are angry and they want to take revenge."
Dadullah, a veteran of the war against the Soviets in the 1980s who orchestrated a Taliban slaughter of ethnic Hazaras during the late 1990s, had taken over much of the day-to-day control of the organization in recent years.
Thomas said Dadullah had been in a "sanctuary" in a neighboring country before moving into Afghanistan's Helmand province, where he was killed. Thomas declined to name the country, but many observers have long suspected that much of the top Taliban leadership lives in Pakistan.
The Pakistani military spokesman, Maj. Gen. Waheed Arshad, denied that on Sunday, saying, "If he was here, he would have been caught here."
U.S. and international security officials would not supply details of how Dadullah was tracked, citing the sensitivity of the intelligence information used in the operation. But a member of the Afghan parliament from Helmand province, Mir Wali Khan, said that Dadullah's wife's family lives in the village where he was killed.
Khan said Dadullah was visiting his brother-in-law's home when it was surrounded, and he was asked to surrender. Instead, gunfire emanated from the building, at which point U.S. and Afghan forces returned fire, Khan said.
That account was confirmed by other officials in the beleaguered Afghan government, who were quick to portray the news of Dadullah's death as a major victory in their fight against the Taliban.
"I don't see any Talib out there who's stronger than Mullah Dadullah. He was arranging all the anti-government operations, including the kidnappings and the killings of innocent civilians," Khan said. "He was a very important guy for the Taliban."
The governor of the southern province of Kandahar, Asadullah Khaled, said in an interview Sunday evening that the Taliban leader was "a cannibal" who would kill his own men if they did not show sufficient commitment to the cause. Khaled had displayed Dadullah's body for reporters that morning.
"He was not only dangerous to the government and to innocent people, he was dangerous to the local Taliban, too," Khan said. "Now some of those Taliban will join the peace process."
Dadullah was also known for his use of information warfare. He produced numerous video and audio recordings in which he assailed the international presence in Afghanistan and the pro-American government of President Hamid Karzai. In April, he asserted on television that Osama bin Laden was alive and that the al-Qaeda leader had been behind a suicide attack in February outside a U.S. base during a visit by Vice President Cheney.
"Dadullah represented what we might call the new Taliban, who are much closer to al-Qaeda and much more media-savvy," said Barnett R. Rubin, a professor at New York University who has studied Afghanistan for decades. "So his death could have some effect on incapacitating that aspect of the Taliban."
Earlier this spring, the Taliban abducted an Italian journalist, along with his Afghan interpreter and driver. The Italian was eventually released in a prisoner exchange, but the two Afghans were beheaded on Dadullah's orders. Dadullah later publicly accused the Afghan government of showing indifference toward the two Afghans while going to great lengths to save the Italian.
Muneer Naqshbandi, the brother of the slain interpreter, said he was overjoyed Sunday to hear that Dadullah had been killed.
"When I heard the news, I couldn't control myself," he said. "I wanted to go out on the streets and shout my happiness to everyone. This is the government's biggest achievement in the past five years."
Hamdard reported from Kabul.