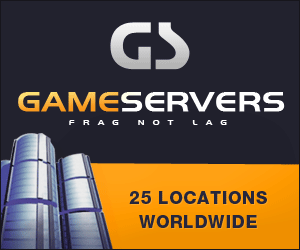 Washington Post
April 25, 2008
Pg. 1
Move Part of Peace Talks

By Candace Rondeaux and Imtiaz Ali, Washington Post Foreign Service
ISLAMABAD, Pakistan, April 24 -- A top Taliban leader in Pakistan with links to al-Qaeda has ordered his followers to stop attacking Pakistani forces in the country's troubled northwest region as he negotiates a deal with the new government to end months of political violence, according to Taliban and Pakistani officials.
Baitullah Mehsud, who has been accused of masterminding the December assassination of former prime minister Benazir Bhutto, ordered the cease-fire as part of an agreement that calls for prisoner exchanges and a withdrawal of Pakistani military forces from areas near the Afghan border.
The new government's talks with Mehsud, which resemble past efforts to disarm Islamist groups through negotiations that ended in failure, mark the sharpest break yet with the hard-line security policy followed by U.S.-backed President Pervez Musharraf. U.S. officials expressed concern that negotiations with perhaps the country's most notorious Islamist commander would fail to bring a lasting solution to Pakistan's political tumult.
There were conflicting accounts of how much progress had been made toward an accord with Mehsud, who in 2005 agreed to a cease-fire that collapsed last fall. Mehsud's followers said Pakistani security forces had already begun to withdraw from the restive tribal areas of North and South Waziristan as part of the accord still being negotiated.
"We have reached a final stage of an agreement with the Pakistani authorities for a peace deal," said Maulvi Omar, spokesman for the Pakistani Taliban.
But Pakistani officials familiar with the terms of the deal said negotiations were ongoing. Maj. Gen. Athar Abbas, chief spokesman for the Pakistani military, denied that troops had moved out of the region.
"We have not received pullout orders from the government as yet. When they are received, we will follow the government's order," Abbas said.
A Pakistani official in Islamabad said the negotiations with Mehsud and other pro-Taliban fighters were handled by provincial government officials in the North-West Frontier Province in consultation with two of Pakistan's top political leaders, Asif Ali Zardari and Nawaz Sharif.
"In principal, a negotiations route has been agreed upon to ensure peace also while keeping up pressure of force on those who will not lay down arms," said Farhatullah Babar, a spokesman for the country's ruling Pakistan People's Party. Babar declined to discuss specifics of the deal with Mehsud, but he said the government is negotiating with a number of pro-Taliban groups.
The move by Pakistan, a key ally of the United States in its anti-terrorism efforts, has been received cautiously by U.S. officials here and has provoked skepticism from the White House. Under Musharraf, Pakistan has previously brokered peace deals with extremists that eventually collapsed. Critics say the deals allowed Taliban and al-Qaeda fighters -- including Mehsud's group, one of the country's largest -- to recruit and lead guerrilla operations across the Afghan border.
"We have been concerned about these types of approaches because we don't think they work," White House press secretary Dana Perino told reporters Wednesday in Washington.
CIA Director Michael V. Hayden has said his agency has concluded that pro-Taliban allies of Mehsud and al-Qaeda were behind the suicide bombing that killed Bhutto in the Pakistani city of Rawalpindi in December. In March, Pakistani authorities filed formal charges against Mehsud and four other men accused of planning the attack. Mehsud has reportedly denied involvement.
Omar, the spokesman for the Pakistani Taliban, said the newly formed coalition government in Pakistan has accepted several of the extremists' demands, including the withdrawal of Pakistani security forces from the country's Federally Administered Tribal Areas and a prisoner exchange. The agreement also calls for compensation for the families of people killed in military operations in the region and a promise to cease arresting tribesmen suspected of ties to the Taliban or al-Qaeda, Omar said.
"Everything has been decided, and now it's a matter of a few days and everybody will see the agreement very soon," the Taliban spokesman said. "We are very hopeful that [the] Pakistani government will abide by the agreement, which will usher in a new era of peace in the region."
Omar vowed, however, to continue fighting U.S.-led NATO forces in Afghanistan. "The presence of the U.S and NATO forces in Afghanistan is the mother of all ill and there will be no peace until their presence in the region has ended," he said.
Pakistani officials in Islamabad have shied away from speaking publicly about the agreement with Mehsud or other extremists. But several officials acknowledged Thursday that talks were underway. "We have formed different teams for talking with militants, including Baitullah Mehsud," said Arshad Abdullah, provincial law minister in the North-West Frontier.
Provincial government officials in the North-West Frontier said the negotiations started several months before the secular Awami National Party was swept into power in the Feb. 18 parliamentary elections on a promise to quell the violence that has rocked the region.
"We are not the architects of this agreement because it started months before our coming into power," said Afrasiab Khattak, provincial head of the Awami National Party. "We are in touch with all and a peace deal is possible."
This week, Pakistani authorities released another pro-Taliban leader as part of a deal reached between officials in the North-West Frontier and Islamist fighters in the region. Sufi Mohammad, the founder of one of Pakistan's most extreme religious groups, was captured after inciting fighters to battle U.S. forces in Afghanistan in 2001.
While Mohammad has pledged to encourage his fighters to lay down their arms, his son-in-law Maulana Fazlullah, another extremist leader, this week vowed to continue attacks on government forces and to push for the enforcement of a strict version of Islamic law in Pakistan's Swat Valley.
Ali reported from Peshawar.