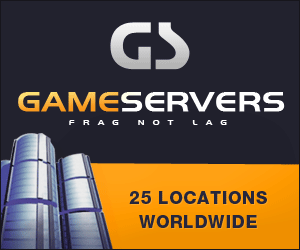 New York Times
March 18, 2007
Pg. 18
KANDAHAR, Afghanistan, March 17 (Reuters) — One Afghan child was killed and two children seriously wounded on Saturday when the Taliban exploded a vehicle by the side of a road as a NATO military convoy passed, officials said.
Another Afghan civilian was also seriously wounded and a coalition soldier suffered minor injuries in the attack, which took place in the southern province of Kandahar.
"The military vehicle is still burning, smoke is rising from it," Gul Ahmad, a witness, said.
Residents said earlier that the rebels had fired rockets on the convoy, but police said a suicide bomber had rammed a car laden with explosives into the convoy.
"This is another example of the Taliban extremists' callous disregard for human life," Maj. Gen. Ton van Loon said in a NATO statement.
"They target ISAF and government of Afghanistan forces, however in doing so, they indiscriminately kill and maim innocent Afghans, including children," he said, referring to the NATO-led International Security Assistance Force.
The Associated Press reported that a mortar attack Friday on the largest NATO base in southern Afghanistan left three soldiers wounded, according to Lt. Col. Angela Billings, a spokeswoman for NATO. The attack occurred at Kandahar Air Field, a vast military base and airport on the outskirts of Kandahar.
Last year was the most violent in Afghanistan since forces led by the United States ousted the Taliban from power in late 2001. Recently, the Taliban have stepped up operations in their old heartland before an anticipated spring offensive against government and Western forces. NATO and Afghan troops last week launched their biggest operation so far to pre-empt the rebels.
Also on Saturday, the Taliban extended their deadline to execute a kidnapped Italian journalist by three days. A rebel spokesman, Mullah Hayatullah Khan, said the deadline was extended to Monday to give Rome more time to respond to their demands.
News of the extension of the deadline, which was to expire on Friday, came one day after Italy appealed for time as the rebels said they had killed an Afghan driver abducted with Daniele Mastrogiacomo, a reporter for La Repubblica.
The Taliban spokesman, speaking by satellite phone from an undisclosed location, said there had been "contacts" for Mr. Mastrogiacomo's release but did not elaborate.
He said the rebels had killed the driver, Sayed Agha, on Thursday after a Taliban court found him guilty of spying, and would now decide the fate of Mr. Mastrogiacomo and his Afghan interpreter.
The United Nations mission in Kabul appealed for the release of Mr. Mastrogiacomo and his Afghan colleagues. "Mr. Mastrogiacomo is a well-known journalist whose sympathies for the people of Afghanistan should be beyond doubt to anyone," a United Nations spokesman said in a statement.
"Throughout his reporting of this region over many years he has displayed compassion for the poor and suffering, communicating their voices to the outside world," he said.
Mr. Mastrogiacomo was seized with his two Afghan colleagues in the southern province of Helmand last week, and the Taliban said he had confessed to spying for British troops. La Repubblica denied that the reporter was a spy.
Mr. Mastrogiacomo appeared in a video released Wednesday, appealing to the Italian government to work for his freedom.
The Taliban want Italy to withdraw its troops from Afghanistan and are also insisting on the release of one of their spokesmen captured in January.