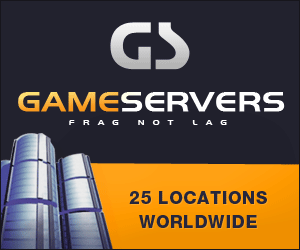 Washington Post
March 23, 2008
Pg. 12
Nationalist Ma Ying-jeou's Win Likely to Ease Tensions With China, Pleasing U.S.

By Edward Cody, Washington Post Foreign Service
TAIPEI, Taiwan, March 22 -- Ma Ying-jeou, a smooth Harvard law graduate who advocates better relations with China, was elected president of Taiwan by an overwhelming margin Saturday, opening the prospect of lowered tensions in the volatile Taiwan Strait.
Taiwan's 17 million eligible voters also roundly defeated a referendum measure asking whether the government should apply for U.N. membership under the name Taiwan, a proposal sponsored by the independence-minded government of President Chen Shui-bian and condemned by the Bush administration as a futile provocation of the mainland.
The results were likely to be greeted with a sigh of relief in Beijing, which claims this self-ruled island as a part of China but is eager to avoid a showdown that could lead to military conflict. They were also seen as welcome news in Washington, which has pledged to help Taiwan defend itself but would be reluctant to confront a crisis in Asia at a time when it is absorbed by conflicts in Iraq and Afghanistan.
Chinese and U.S. officials had grown increasingly impatient with Chen's single-minded determination through two four-year terms to inch toward formal independence, even at the risk of a reaction from the mainland. To their satisfaction, Ma has declared he will seek instead to prolong the status quo -- self-rule, but without formal independence -- and concentrate on steps to improve economic, human and diplomatic ties with China.
At a victory news conference, Ma said he would begin to repair relations immediately after taking office May 20, starting with direct charter airline flights, moving on to improved commercial ties and, ultimately, seeking a peace agreement with the mainland. But he warned that the process would not be instantaneous and that China would have to do its part as well.
For instance, Ma specified that any peace accord would require China to remove more than 1,000 missiles aimed at Taiwan -- suggesting that movement from the campaign promises of the past several months to real negotiations and practical agreements with China could be long and difficult.
"Cross-strait relations for the last eight years have stagnated," Ma said, "so it will take some time to dismantle the blocks."
The decisive votes signaled the end of an eight-year period in which many Taiwanese seemed to be swept up by Chen's pugnacious nationalism and emphasis on Taiwanese self-identity. His relentless campaigning -- and the tension it caused in China and the United States -- created a sense of fatigue among Taiwan's 23 million inhabitants, analysts here said, and gave Ma an opportunity to ride to victory on his message of cool pragmatism toward China and renewed focus on the slipping economy.
Ma, from a mainland immigrant family active in the Nationalist Party, won 58 percent of the vote, according to an official count by the Central Electoral Commission. Frank Hsieh, the candidate of Chen's Democratic Progressive Party, won 42 percent. With the Nationalists scoring an equally lopsided victory in legislative elections Jan. 12, Ma will have an unusually clear mandate and an unchallenged grip on power when he takes office.
Hsieh urged his supporters at his campaign headquarters not to despair over his poor showing but to carry on with the party's ideals in democratic opposition. "Don't cry for me," he said, picking up Eva Per¿n's line from the musical "Evita."
In addition to the disenchantment with Chen, Hsieh's chances at the polls were dimmed by a lackluster campaign and a bland personal image. The Taipei Times, normally a strong backer of the Democratic Progressive Party, suggested in an editorial Saturday that its readers should vote for Hsieh as "the lesser of two evils."
The violence last week in Tibet generated speculation here that images stirring up fear of China could throw votes to Hsieh at the last minute. At one point, Hsieh even suggested postponing the election because of the rioting in the Tibetan capital, Lhasa. Ma, not to be outdone, urged an Olympics boycott. But despite all the talk, the voting proceeded more or less as polls had predicted.
At his festive appearance, with fireworks going off overhead, Ma said he regarded the large mandate with "humility" but also as an opportunity to carry out his election promises with full backing from the public. "In a way, we have to be very careful, very prudent," he said, responding to suggestions that Taiwanese might resent the Nationalists' dominance. "But on the other hand, it says that Taiwan should be very open, very pragmatic, that it should not isolate itself."
The slump in support for the Democratic Progressive Party also reflected public dissatisfaction with the corruption scandals that erupted under Chen, particularly in his second term. His son-in-law was convicted of insider trading and his wife was put on trial on charges of diverting public funds to her own use. The defense minister recently resigned under a cloud, and Chen, a prosecutor said, could face charges once he is out of office.
"Chen was always doing something wrong," complained Li Pinshen, who runs a little sidewalk restaurant in central Taipei and voted for Ma. "It was time for a change."
Many Taiwanese also voiced unease with the way Chen pushed his independence agenda at the expense of relations with the Bush administration. The United States has been Taiwan's main supporter and arms supplier since Chiang Kai-shek fled here with his defeated Nationalist forces after Mao Zedong took over in China in 1949.
"In the last eight years, relations with the United States have been severely damaged because of the adventurism of this administration," Ma charged. One of his first priorities will be to put U.S.-Taiwanese ties back on course, he said.
One big irritant was the U.N. referendum. Chen described it as an exercise in Taiwanese democracy. But Secretary of State Condoleezza Rice qualified it as provocative and meaningless, saying it was a backhanded way to suggest a change in Taiwan's status quo.
The measure asked voters whether Taiwan should apply for U.N. membership under the name Taiwan, even though Taiwan has no chance of gaining U.N. membership. Only 23 countries recognize Taiwan as a state, and China, which considers it a wayward province, sits on the Security Council with veto power.
Only about 35 percent of those voting supported the measure, far fewer than the 50 percent of registered voters necessary for passage. A second measure, sponsored by the Nationalist Party, was also defeated, by a similar margin. Proposed mainly as a foil to the Chen measure, it asked whether Taiwan should apply for U.N. membership under its official name, the Republic of China, or any other name deemed suitable.
Special correspondent Jane Rickards contributed to this report.