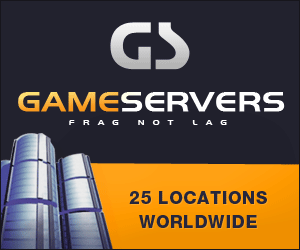 Washington Post
November 20, 2006
Pg. 14
Rare Visit by Foreign Minister Comes on Day of Deadly Blasts; 56 Bodies Found

By Nancy Trejos, Washington Post Staff Writer
BAGHDAD, Nov. 19 -- Syria's foreign minister, in a rare visit to Baghdad by a Syrian official, on Sunday pledged cooperation in stemming the sectarian violence that threatens Iraq, even as scores of people were killed or found dead across the country.
One of the deadliest attacks occurred in the southern Shiite Muslim city of Hilla, where a suicide bomber killed 22 day laborers after luring them to his minivan with the promise of work. An attack near the northern city of Kirkuk killed three children who were lured to a booby-trapped doll.
The Iraqi and U.S. governments have accused Syria of contributing to the violence by allowing fighters to cross into Iraq to join the insurgency. Foreign Minister Waleed al-Muallem's visit, the first by such a high-ranking Syrian official since the U.S.-led invasion in 2003, was seen as a step toward smoothing those relations. But he also called on the Bush administration to set a timetable for withdrawing troops.
"Syria's intensions toward Iraq are good in all times, and on that principle we are looking forward to a good relationship between Iraq and Syria that takes history and common interests into consideration," Muallem said during a news conference with Iraqi Foreign Minister Hoshyar Zebari.
Syria and Iraq have been adversaries since the 1980s, when Syria sided with Iran in its war against Iraq.
"This visit will be the starting point to solve all of our problems," Zebari said.
Those problems were apparent Sunday.
At least 111 people were killed or found dead Sunday, the Associated Press reported. Fifty-six bodies, many of them showing signs of torture, were dumped in three cities.
In the southern Baghdad neighborhood of Dora, unknown gunmen shot and killed three members of a family. A roadside bomb and two car bombs exploded one after the other near a bus station in Mashtal, a mostly Shiite area of southeastern Baghdad, killing 11.
Gunmen kidnapped one of Iraq's deputy health ministers, Ammar al-Saffar, a Shiite, from his home in northern Baghdad, just a day after a prominent Shiite politician was gunned down. Iraqi army and police said the gunmen wore police uniforms. Last week, dozens of people were kidnapped at a Ministry of Higher Education office, also by men in police uniforms.
Some prominent U.S. officials say that engaging in talks with adversaries such as Syria and Iran is key to curbing the violence. The Iraq Study Group, co-chaired by former secretary of state James A. Baker III and former congressman Lee H. Hamilton, is expected to recommend such action in its report, set to come out next month.
U.S. officials have resisted talks with Iran because they believe the Tehran government has fomented tension in Iraq and because they are worried about its growing influence in the region.
U.S. officials also say Syria's borders have become an entry point into Iraq for Sunni Arab insurgents. Muallem denied that assertion.
"We are making all efforts to secure the borders, but that does not come from one side only," he said. "America has not been able to stamp out its borders with Mexico, so they started to build a wall between them, and that tells us how it is difficult to control the borders."
According to an Iraqi general in Hilla, an Iraqi and two Egyptians arrested in the suicide bombing told officials that the bomber was Syrian.
Elsewhere, security forces detained 200 suspected insurgents in southern Iraq in their search for five private security contractors, including four Americans, who were kidnapped near the Kuwait border.
Officials announced Sunday that forces killed two suspected terrorists in airstrikes near Baghdad on Saturday and eight in a raid in Ramadi. In Tikrit, nearly 50 insurgents were killed and 20 captured during a five-day mission, officials said. Six Iraqi soldiers and two coalition forces soldiers were killed while clearing roads of improvised explosive devices.
Special correspondents Saad Sarhan and Waleed Saffar and other Washington Post staff in Iraq contributed to this report.