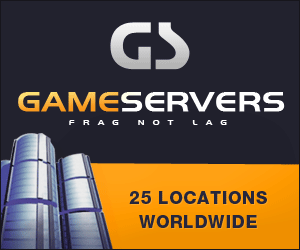 New York Times
February 11, 2009
By Marc Santora and Alan Cowell
BAGHDAD — Prime Minister Nuri Kamal al-Maliki of Iraq signaled a desire to gradually diminish American power over Iraqi politics and increase ties to other Western powers, during a visit on Tuesday by President Nicolas Sarkozy of France.
In a rare news conference with a Western leader who is not from the United States or Britain, Mr. Maliki gave Mr. Sarkozy a warm welcome and rebuffed a recent statement by Vice President Joseph R. Biden Jr. that the United States would have to be "more aggressive" in forcing the Iraqis to reach political reconciliation.
"The time for putting pressure on Iraq is over," Mr. Maliki said in answer to a reporter's question about Mr. Biden's remarks. "The Iraqi government knows what its responsibilities are. We are carrying out reform, and we are in the last step of reconciliation."
According to political advisers, Mr. Maliki is intent on changing the nature of Baghdad's relationship with Washington, shifting Iraq's role from a client state to a more equal partner.
Mr. Maliki also contended Tuesday that his government had fixed the missteps of the Americans after the invasion, like the American decision to dismantle the pre-war Iraqi Army.
Mr. Biden made his remarks in a speech to fellow Democrats last week in Williamsburg, Va., but also said the progress Iraq had made so far "is real."
With Americans cautiously handing over security responsibilities to Iraqi forces and with a new president in the White House, analysts in Paris said that Mr. Sarkozy's visit was intended to signal a new French attitude and promote French business interests and influence in a region dominated by the United States.
The French overture came at a time of intense jockeying among the world's leading oil companies for contracts in Iraq, with France's Total among the major competitors.
The visit also allowed Mr. Maliki to make the case that his country was no longer dependent solely on the Americans.
"Iraq, which had many enemies, now has many friends, and that is all because of the direction of the National Unity Government," he said.
In pressing for more investment in Iraq, where basic services remain in dismal condition, Mr. Maliki noted the long history of French business involvement in the country before Saddam Hussein's government was toppled.
"They will not be starting from scratch, because French firms have a long history in Iraq," Mr. Maliki said.
Mr. Sarkozy, who earlier in the day visited with Iraq's president, Jalal Talabani, said that only a year ago, such a visit by a French leader would have been unthinkable.
"The situation is not perfect, but a few months ago who was betting that I was going to visit Iraq and its leaders?" he said in a news conference with Mr. Talabani.
Later, after meeting with Mr. Maliki, Mr. Sarkozy said a delegation of French companies would be coming to Iraq soon to explore investment opportunities.
"We say to French companies that the time has come to return to Iraq," Mr. Sarkozy said.
The French initiative was part of a broader bid to raise France's profile in the region. Last year, Mr. Sarkozy visited Saudi Arabia and Qatar. On his latest trip, he planned to fly on from Baghdad to Oman, Bahrain and Kuwait.
French officials said Mr. Sarkozy was the first leader of a European nation that opposed the 2003 invasion to visit Baghdad, offering a marked contrast to relations between Paris and both Baghdad and Washington under his predecessor, Jacques Chirac.
French opposition to the invasion was fueled, in part, by a strong animosity in Europe toward President Bush. Anti-French feelings were so fierce in Congress at the time that the word "French" was stricken from the menus of the House of Representatives' cafeterias. "Freedom fries" and "Freedom toast" were introduced.
But, with the election of Barack Obama, gestures of reconciliation toward the United States carry far less political freight in France, analysts said. Mr. Sarkozy's visit was not made public until after he landed in Baghdad — as is usual with high-profile foreign visitors worried about their security, despite a marked decline in violence in Iraq.
Yet even as the security gains are evident on the street, a bombing less than a half-mile from the French Embassy aimed at a security officer for Vice President Adel Abdul Mahdi provided a reminder of how fragile those gains remain.
A bomb was placed under the guard's vehicle in the Karada neighborhood on Tuesday, wounding him as well as two bystanders, The Associated Press reported.
The vice president is a member of the Islamic Supreme Council of Iraq, the chief political rival to Mr. Maliki's Dawa Party.
Karada is considered something of a stronghold for Mr. Abdul Mahdi's party, making the attack seem all the more brazen.
Violence also continued to plague the northern city of Mosul. At least five police officers were killed in separate attacks, Iraqi officials said. A Christian woman was also shot and killed in the city, security officials said.
Marc Santora reported from Baghdad, and Alan Cowell from Paris.