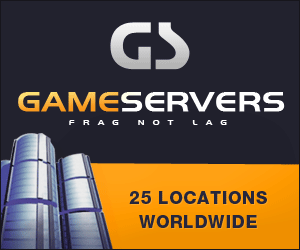 MARY PEMBERTON
Associated Press
NIKOLAI, Alaska -
The 1,100-mile Iditarod Trail Sled Dog Race is living up to its reputation as a tough, bruising race. It ended early for four-time champion Doug Swingley, the Lincoln, Mont., musher who withdrew Monday after being injured in a spill on a slick and icy hill a few miles before the Rainy Pass checkpoint, just two days into the race from Anchorage to Nome.
Race officials said the 53-year-old Swingley may have broken ribs and possibly dislocated a thumb. He told them he wanted to withdraw because he didn't think he could properly care for his dog team. Race rules do not allow mushers to get help with the care and feeding of their dogs.
Swingley's dogs were not injured in the accident.
"He's a pretty tough guy. He thought about it a lot and tried to process how to get his team up the trail," said race spokesman Chas St. George. "He sat down with race officials at Rainy Pass and looked at the options he had."
Swingley has returned to the Anchorage area, and is resting, St. George said. Swingley declined interview requests.
Lance Mackey, 36, of Fairbanks, was leading the race Monday. Mackey, who just got his third consecutive win in the 1,000-mile Yukon Quest International Sled Dog Race, was the first team into the Rohn checkpoint, 272 miles into the race.
Cim Smyth of Big Lake was second, followed by Aliy Zirkle of Two Rivers, Tim Osmar of Kasilof and Cim's brother, Ramey Smyth.
Swingley wasn't the only musher having trouble early in the race.
When Rick Swenson of Two Rivers - the Iditarod's only five-time champion competing for the 31st time - was asked how his race was going this year, he said "poorly," while packing up his gear to pull out of the Finger Lake checkpoint, one checkpoint before Rainy Pass and about 200 miles into the race. He rested his team 3 1/2 hours.
"I'm here and I sure don't want to be," Swenson said, with more than half a dozen teams already out of the Rainy Pass checkpoint 30 miles up the trail. "I stopped here because I had to."
Swenson said his team had been running well before the race, doing 100-mile training runs, but wasn't performing the same for the big event.
"The dogs just need a break," he said, as his dogs slept on beds of straw at the checkpoint set up on a frozen lake in the Alaska Range.
Sonny Lindner, 57, of Two Rivers, who finished 13th last year, was resting next to Swenson's team. Lindner said the trail this year was soft and punchy in spots and some of his dogs were suffering from soreness early in the race.
Even so, Lindner, whose construction company is busy with a multimillion dollar contract to remodel the Fairbanks Memorial Hospital, said he was glad to be on the trail.
"It is my only vacation this year," Lindner said.
DeeDee Jonrowe, 53, of Willow, looking ashen as she fed her dogs and sipped on some hot chocolate, is competing in her 25th Iditarod.
Jonrowe said on her way to Finger Lake she fell off her sled three or four times and was dragged for a ways. While she wasn't injured, falling off raised one of the worst fears a musher can have - losing hold of their team.
"The snow was slipping and the runners were sliding," said Jonrowe, who decided to stay put in Finger Lake for six hours to give her dogs and herself a much-needed rest.
Jonrowe, who finished fourth last year and has been runner-up twice, said she had gotten only two hours of sleep in the last 24 hours.
"I am bone-tired," Jonrowe said, as she speculated whether the 25-mph wind and the 30-below wind chill were sucking the strength from her body or if it was the long-term affects of chemotherapy that was making her feel so lousy.
Jonrowe was diagnosed with breast cancer in 2002 and underwent a double mastectomy.
"It is harder after chemo," Jonrowe said. "I am not going to be silly and try to pretend that didn't make a difference. It did."
However, Jonrowe, dressed in a fuschia wind breaker, was trying to look on the bright side as she fed her dogs a mixture of fat and rice and made sure they got plenty of water.
"I'm not complaining," she said. "I've been out here enough years to know there are a lot of things that can happen on the Iditarod trail."
Swingley, who won in 1995, 1999, 2000 and 2001, knows that better than most. He scratched from the 2004 race after frostbiting his corneas when he took off his goggles when the wind chill factor was 90 below zero.
Eighty-two teams started the race Sunday from Willow, about 80 miles northwest of Anchorage. The first team is expected to cross the finish line in Nome, a historic gold mining town on the Bering Sea on Alaska's western coastline with a rough and tumble frontier spirit, in about nine days.