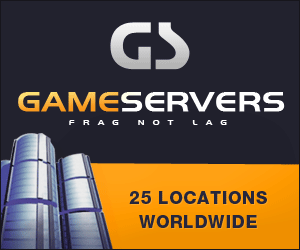 Washington Times
May 18, 2008
Pg. 5
By Lee Keath, Associated Press
BAGHDAD--Nearly 1,000 people have been detained in a sweep to break al Qaeda in Iraq's sway in Iraq's third-largest city, Mosul, but many of the fighters have fled to nearby areas, where troops are hunting for them, Iraqi officials said yesterday.
Iraq's leaders presented the crackdown as a success so far in depriving the terror network of what has been its most prominent urban stronghold since it lost hold of cities in Iraq's western Anbar province.
But the flight of al Qaeda fighters raises the concern they can regroup elsewhere, as has often happened in the past.
Yassin Majid, an adviser to Prime Minister Nouri al-Maliki, said most of the leading insurgents had fled to the outskirts of Mosul or to a neighboring country amid the operations. He did not name the neighboring country. Mosul is about 60 miles from the Syrian and Turkish borders.
"Operations will continue, and the Iraqi army will not leave Mosul until security and stability have been accomplished," he told the Associated Press.
Maj. Gen. Mark P. Hertling, the top U.S. commander in northern Iraq, whose forces are working with the Iraqi troops in the Mosul operation, said he didn't think significant numbers of militants had escaped. He said Iraqi forces have surrounded the city with a circle of berms and checkpoints controlling entry and exits.
But he said some al Qaeda leaders, who directed their Mosul followers from outside the city, may have stayed away from Mosul ahead of the sweep to avoid arrest.
"It's been very successful," he said. "I think the combination of the arrests plus the uncovering of a number of weapons caches will reduce the number of attacks in Mosul."
Interior Minister Jawad al-Bolani said 1,068 people have been detained over the past week, but 94 were cleared and have since been released. Gen. Hertling said those detained included several high- and midlevel al Qaeda figures, including leaders of cells that organized suicide car bombings and facilitators for foreign fighters entering the country.
The prime minister returned to Baghdad from Mosul — where he has been overseeing the crackdown — to meet with House Speaker Nancy Pelosi, who made a surprise visit to Iraq yesterday.
Mrs. Pelosi, California Democrat and a top critic of the U.S.-led war in Iraq, expressed confidence that expected provincial elections will promote national reconciliation.
She welcomed Iraq's progress in passing a budget as well as oil legislation and a bill paving the way for the provincial elections in the fall that are expected to more equitably redistribute power among local officials.
"We're assured the elections will happen here, they will be transparent, they will be inclusive and they will take Iraq closer to the reconciliation we all want it to have," Mrs. Pelosi said.
Associated Press writers Hamid Ahmed and Sinan Salaheddin in Baghdad contributed to this report.