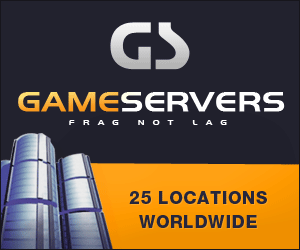 http://today.reuters.com/news/articl...ER.xml&src=rss
TUCSON, Arizona (Reuters) - Elite U.S. Border Patrol units armed with assault rifles and stun grenades may be set to play a more prominent role as authorities gain greater control over the porous border with Mexico, border police say.
Little known outside law enforcement circles, the Bortac tactical teams have been deployed to remote reaches of the border to hunt drug and human traffickers using out-of-the way routes since the 1980s.
The Bortac members wear full battle-dress uniforms and carry state-of-the-art night vision and thermal optics. They are armed with weapons including M4 assault rifles and "flash-bang" stun grenades developed for the special forces.
The teams first came to widespread attention in April 2000 after they were used in a headline-grabbing raid to snatch Cuban youngster Elian Gonzalez from relatives in Miami and return him to his father in Cuba.
In a bid to gain control over the Mexico border, President George W. Bush ordered 6,000 National Guard troops to help the Border Patrol guard the international line in May. Since then, apprehensions have fallen by more than 40 percent.
The special response team members on active duty in the deserts south of Tucson, Arizona, believe they may play a larger role interdicting determined smugglers forced to cross through ever-more remote areas as authorities choke off easily crossed routes.
"They are going to have go to those isolated areas," one team leader, who asked not to identified for reasons of operational security, told Reuters during a patrol just yards from Arizona's border with the Mexican state of Sonora.
"Specialty teams like ours are going to have to be deployed there ... to work that traffic."
UNITS SET FOR MORE ACTION
The Border Patrol will not say how many agents are in the units. Some are members of Bortac, the patrol's federal special response team, while others belong to teams drawn from sectors across the 2,000-mile (3,200-km) southwest border.
Aside from their policing role, the teams also have been deployed to quell riots and to help following natural disasters, including Hurricane Katrina in New Orleans last year.
The volunteer units are often brought in by helicopter or make miles-long hikes to deploy in remote desert wilderness areas and along jagged mountain ridgelines that are beyond the reach of Border Patrol agents in sports utility vehicles and on dirt bikes.
Whereas Border Patrol agents will typically track intruders, following their trails until they catch up with them, the special teams stake out known routes and stage "soft" ambushes for often heavily armed smugglers.
"We will go in hard, often with a flash-bang grenade to maintain the element of surprise," one unit member said as he sat in pitch darkness training a night vision scope on a cactus-studded trail leading up from Mexico.
"Even if they have weapons, it can turn a lethal situation into a non-lethal situation," he said.
Team members say they encounter increasingly well-organized gangs in Mexico, who mount counter-surveillance operations using their own night vision optics to spot their pursuers.
With the high-stakes game of cat-and-mouse poised to step up tempo in coming months, the special team members say they are confident in their abilities to meet the challenge.
"We are paid to hunt people and we think we are smarter than they are," a team member said.