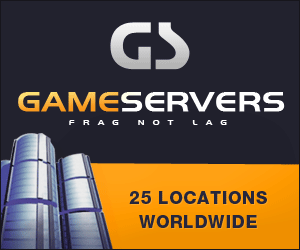 New York Times
November 8, 2006
By Kirk Semple
BAGHDAD, Nov. 7 — Some of the 55 Interior Ministry employees charged with torturing prisoners at a detention center in eastern Baghdad remain free, even though arrest warrants for them were issued as long as two months ago, officials said Tuesday.
Ministry officials announced Monday that the employees, including 18 officers, had been charged after more than five months of investigations into the center, known as Site 4, which was run by an Interior Ministry police unit. A joint Iraqi-American inspection of the prison in May found more than 1,400 prisoners, including at least 37 teenagers or children, jammed into a small area. Some had been beaten or bound and hung by their arms.
Some employees have already been arrested, according to ministry officials. A police general was also implicated; he was demoted and does not face criminal charges, officials said. Another officer accused in the case had been killed in the line of duty, they added.
Searing violence continued in Iraq on Tuesday, including an attack by a suicide bomber inside a Baghdad coffee shop late in the day, killing at least 17 civilians and wounding at least 20, an Interior Ministry official said.
Warrants for the arrest of at least 52 of the suspects in the Site 4 case were issued by the end of August, according to the United Nations Assistance Mission for Iraq, though Iraqi officials at the Interior Ministry refused to confirm that assertion. Ministry officials said all the implicated employees had been suspended from their posts, though the officials refused to explain why some employees remained free, leaving open the possibility that they may have fled.
Iraq's police forces, which are overseen by the Interior Ministry, have long been accused of operating torture chambers inside detention centers, but the charges are the first against the ministry's employees in connection with such allegations, said Gen. Abdel Karim Khalaf, the ministry spokesman.
Sunni Arab detainees have accused members of the Shiite-led security forces of seeking sectarian revenge inside ministry-run prisons. Ministry officials acknowledged Tuesday that a majority of the detainees in Site 4 were Sunni Arabs, but they denied that those suspected of torturing them were operatives for Shiite militias.
The American ambassador to Iraq, Zalmay Khalilzad, said in September that he had warned Iraqi leaders that unless they pursued the Site 4 case vigorously, the United States might be forced to suspend aid to the police under the so-called Leahy Law, which prohibits the financing of foreign security forces that commit "gross violations of human rights."
But it remained unclear why the Interior Ministry decided to disclose the prosecution of its employees this week, as was first reported by The Washington Post. General Khalaf said an investigative committee inside the ministry had finally concluded its inquest into the case, prompting the prosecutions and allowing Interior Minister Jawad al-Bolani to publicize the charges.
When he took office in late May, Mr. Bolani vowed to clean house. Last month, he began reorganizing the ministry's police forces in response to concerns about militia influence and abuse.
On Oct. 4, he suspended an entire Iraqi police brigade on suspicion that members may have permitted or participated in death squad killings. And on Oct. 17, he removed the two top commanders overseeing police units widely criticized as being heavily infiltrated by Shiite militias.
Mr. Bolani also says he has fired more than 3,000 employees since he took over, some for corruption and human rights violations, and has referred 300 to 600 of those cases to the Iraqi court system.
While Western officials and some Iraqi officials say Mr. Bolani has already gone much further than his predecessors, they worry that he lacks enough political support to conduct all the necessary purges, particularly at the ministry's upper levels.
Last November, American soldiers entered the basement of a different Interior Ministry building in Baghdad and found 169 malnourished prisoners, some of whom, the Americans said, had been tortured. Most of those prisoners were Sunni Arabs. A senior ministry official said Tuesday that the investigative files regarding that case were still under review.
In December, a surprise American-Iraqi search of yet another Baghdad detention center, which was run by an Iraqi commando unit attached to the Interior Ministry, uncovered an even larger number of prisoners in severely overcrowded conditions, with 13 of the prisoners needing to be hospitalized. An inquiry showed that no abuses had been committed there, according to the senior ministry official, who was not authorized to speak publicly about the investigations.
The authorities said Tuesday that at least 25 people were killed and dozens wounded in Baghdad and in Diyala Province.
The American military command said an American soldier was killed by a bomb on Monday in Baghdad. A day earlier, the military announced the deaths of five other American service members, two in a helicopter crash north of Baghdad and three in fighting west of the capital. A British soldier was killed in an attack on Monday in the southern city of Basra; his was the first British death this month, officials said.
Sheik Bashir al-Najafi, a member of the marjaiah, the Shiite religious council of four grand ayatollahs in Najaf, said Tuesday that the council had supported the largest Shiite bloc in the last national elections to ensure Shiite dominance.
The statement was the marjaiah's first admission that it had backed the bloc, the United Iraqi Alliance; during the elections, the council had refused to openly endorse any party. Grand Ayatollah Najafi's statement appeared to be motivated in part by concern that the bloc was fracturing, saying that disagreement between the Shiite parties "will serve the enemies of Iraq."