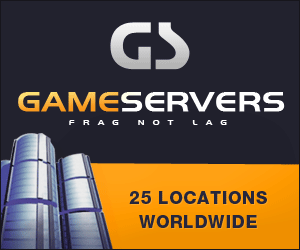 Houston Chronicle
April 24, 2007
Pg. B3
Former Conroe resident kicked out of the Army for refusing to wear insignia of U.N.

By Renee C. Lee
A former soldier from Montgomery County, who was booted out of the U.S. Army for refusing to wear a United Nation insignia, lost another appeal before the U.S. Supreme Court.
The justices on Monday declined without comment to hear Michael New's case.
New, a former Conroe resident, declined to comment when contacted at his Willis home.
But his father, Daniel New, who has steadfastly stood behind his son, said the Supreme Court's decision represents ``a sad day for the country."
``We're disappointed, but not devastated," said Daniel New, who lives in Bosque County in Central Texas. ``The bottom line is that after 11 1/2 years, we've never had the merits of the case on the table. The court has never looked at why he refused."
New received a bad-conduct discharge in January 1996 after he defied an order to dress in a United Nations uniform a year earlier, when his Germany-based infantry unit was assigned to a U.N. peacekeeping mission in Macedonia, a former republic of Yugoslavia.
The former Army medic, who joined the military in 1993, argued that the U.S. Constitution and army regulations forbade soldiers from wearing foreign badges and serving under non-U.S. officers. He asked to be transferred or be given an honorable discharge.
New's first appeal through the military courts was rejected by the Supreme Court in 2001. He argued that then-President Clinton should have received congressional approval for the peacekeeping mission. He filed his second appeal in November 2006 through the federal courts based on the same argument and was rejected again.
``We don't know what we're going to do next," Daniel New said. "We're looking at our options."
Defending his son's case has been so costly that Daniel New said he has stopped keeping track of the amount. He said the legal fight has been bankrolled entirely by donations. He receives a steady stream of $15 to $20 checks from individuals and veterans, he said.
Michael New, 33,, has preferred to let his father speak on his behalf about the case. He is married and a student at Sam Houston State University, studying information technology, his father said.
Daniel New said he believes his son did not get due process, and that the justices' decision will have a grave effect.
``Any time an American soldier is forced against his will to serve a foreign power, then we are not a free country," he said. Michael New's attorney, Herbert Titus, of McLean, Va., agreed.
Titus said there is ``conflict and confusion" about what is the standard of review of a court-martial conviction. And based on Monday's decision, ``the Supreme Court doesn't think it matters," he said.