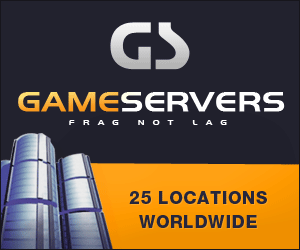 CQ Today
April 25, 2007
By John M. Donnelly, CQ Staff
The final version of the emergency war spending measure that Congress votes on this week would provide $4 billion more than President Bush requested for the Defense Department.
The $124.2 billion measure (HR 1591 — H Rept 110-107) would add billions of dollars for National Guard equipment, health care and benefits for military personnel who return home injured, and protective equipment for those still on missions in Iraq and Afghanistan.
It would make a number of comparatively small reductions to pay for those proposed hikes, most notably by declining to fund a $350 million Pentagon program to help train military forces around the globe.
"This is a good bill," said John P. Murtha, D-Pa., chairman of the House Appropriations Defense Subcommittee. "We've put everything the president wants, plus $4 billion more."
The bill, approved by a House-Senate conference committee April 23, would fund the wars in Iraq and Afghanistan, hurricane relief and other domestic programs in the fiscal year that ends Sept. 30. The lion's share of the funding — about $100 billion — would go to the Pentagon.
Aides and members involved in the conference said that with the obvious exception of debates over the Iraq withdrawal language, there was little controversy over defense programs.
"Most of the questions were about the timing" of withdrawing U.S. forces from Iraq and related issues, said Norm Dicks, D-Wash., a senior member of the House Appropriations panel.
Bipartisan Support for Increases
Indeed, Dicks and others said there was bipartisan support for the major increases to Bush's request contained in the final measure. These included $2 billion for a new Strategic Readiness Reserve — a fund that would address shortfalls in military equipment, training and personnel that have arisen as a result of five years of war. The fund would provide a full $1 billion for National Guard and Reserve equipment that the White House did not seek, the conferees said.
Also added was $1.1 billion for basic housing allowances for military personnel. The conference report would allocate $1.2 billion for Mine Resistant Ambush Protected Vehicles above the administration's request. Those vehicles have specially designed bottoms that help deflect the force of roadside bombs, the principal killer of U.S. forces in Iraq.
Moreover, the measure would provide $2.1 billion above Bush's request to help cover the Pentagon's costs of military medical care. Included in that sum is $900 million for the prevention and treatment of post-traumatic stress disorder and brain injuries.
In a speech at the National Press Club on Tuesday, Veterans Affairs Secretary Jim Nicholson called the stress disorder a "signature" ailment of the Iraq War that affects 35,000 veterans. "If we can diagnose and start treating it early, we can make most people whole," Nicholson said.
The measure would provide $4.8 billion for military construction programs, including $3.1 billion for closing and realigning some military bases.
Bush requested $1.7 billion for military construction accounts.
The bill would provide for $1.79 billion for Nicholson's department, though no money was requested
Conferees did not offset all those spending increases with cutbacks, but they did direct the funding for several programs to be withheld. The most notable of these was the denial of $350 million for a Defense Department program to train and equip foreign militaries.
The Pentagon wants the program to enable allied foreign troops to fight terrorists and bolster stability in their countries. But human rights groups and some in Congress have said the State Department is better equipped to ensure the programs abide by human rights standards and comport with overall U.S. foreign policy goals.
Partisan Sniping
Despite the huge amounts provided for the military, Republicans charged that the Democrats' insistence on Iraq withdrawal language would imperil U.S. troops.
"Our men and women in uniform are completing their missions with honor and courage, and for Democrats to make them wait even longer for the resources they need is reckless and irresponsible," said House Minority Leader John A. Boehner, R-Ohio, in a statement after the conferees completed their work April 23.
But Democrats countered that Bush's imminent veto, not the Iraq provisions, would delay funding for the military. Bush pledged to veto the bill if it contains binding timetables for a withdrawal from Iraq.
"We hope the president will join us in giving our troops the resources and strategy they need and they deserve," said Sen. Debbie Stabenow, D-Mich.
Liriel Higa contributed to this story.