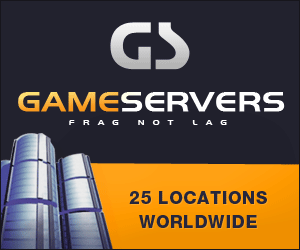 STEVEN WINE
Associated Press
FORT LAUDERDALE, Fla. -
The Indianapolis Colts had just arrived for Super Bowl week, and safety Bob Sanders was dressed for a night on the town, looking resplendent in a brown suit, kerchief to match his tie and shades.
South Beach-bound, Bob?
"We may get there tonight and tomorrow," Sanders said. "But after that, it's all business."
Super Bowl preparations involve more than mere practice, and the Colts had some catching up to do. They arrived Monday night, more than 24 hours after the Chicago Bears landed.
The Bears took advantage of their head start Sunday night.
"We hung out a little bit," defensive end Adewale Ogunleye said. "I can't say too much. It was the only night I'm going to be able to do that. We had most of the guys on the team there - most of the single guys. I don't want to get the married guys in trouble. But the single guys hung out."
Details may be sketchy, but it's easy to imagine how much fun a group of millionaire athletes can find - especially in South Florida, the kind of place where a 7-foot NBA All-Star center can be seen chasing down a hit-and-run driver at 4 o'clock in the morning.
Both teams know they should be in bed at that hour.
"If you want a ring," Bears receiver Bernard Berrian said, "you're going to avoid the distractions."
Few players on either roster have much experience with the Super Bowl scene. The Colts are in the game for the first time in 36 years, and the Bears made it for the first time in 21 years.
But Colts coach Tony Dungy said he was confident his team would avoid trouble.
"I have a lot of faith in our guys," he said. "I think they're going to come down here and focus in and dial in on winning the game.
"This is a week that you're not going to get to experience all the time. We can't look at it as something we'll probably get to do next year or the year after. We've got to look at this as our time to do it now."
To be safe, Dungy set a curfew beginning Tuesday night.
Excellent idea, Sanders said.
"We've got a lot of young guys on this team who may not understand how important this is," Sanders said. "It's a good thing we have a curfew."
It may also help that the Colts are staying in Fort Lauderdale, a 30-minute drive from the club scene on Miami Beach. The Bears' hotel near the Miami airport is even more isolated.
That left some players unsure where to find fun.
"Some people are from around this area, so they'll have a little more acquaintance about where to go and what to do," Indy tight end Dallas Clark said. "Me, being from Iowa and only having been down here a couple times, I'll just follow other people to see what's going on.
"We really understand we're down here for business and don't want to get too out of sync about what a normal week will be."
With that goal in mind, the Colts practiced indoors at home before flying to Florida and arriving after dark. There was little sense of heading to the Super Bowl, center Jeff Saturday said.
"It was the normal routine - guys watch movies, load up the computer, listen to music, nothing different on the plane," Saturday said. "It was the same old same old."
With media day Tuesday, the AFC champions will wait until Wednesday to practice in Florida for the first time. But they arrived with their game plan in place, and said the travel schedule gave them a chance to recharge last weekend after three consecutive weeks of playoff games.
The weekend off was their first since their bye Oct. 15.
The NFC champion Bears liked their itinerary, too. They took advantage of their early arrival to luxuriate in sunny, 65-degree weather, and not just during their one-hour practice at the University of Miami.
"I'm going to enjoy every moment of this," linebacker Lance Briggs said. "I look out my hotel room and I see a guy on a jet ski. I'm coming from Chicago, where it's below 20."
Warm weather was one reason to arrive early.
Nightlife was another.
"You get partying and stuff out of the way," Berrian said. "Pretty soon everyone gets tired of doing everything. That gets out of your system, and you try to concentrate and go play."