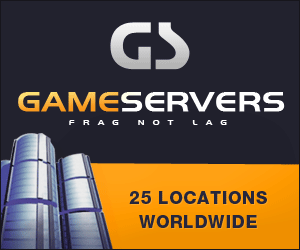 USA Today
April 11, 2008
Pg. 4
By Charles Levinson, USA Today
BAGHDAD — As Shiite militias continue battling with U.S. and Iraqi forces in Baghdad, worried Sunnis are pushing back by forming their own neighborhood militias for protection, several Sunni leaders said Thursday.
The rising tension in mixed neighborhoods of Sunnis and Shiites could lead to a wave of sectarian violence like the one that plunged Iraq into near civil war in 2006, they said.
Nearly a dozen Sunni groups that Iraqis call the
Sahwa,
or "Awakening," have formed in the past two weeks, said Osama Abu Mohammad, an Awakening leader in Baghdad's Risala neighborhood.
Many Sunnis have lost faith in the Iraqi security forces after last month's offensive against Shiite cleric Muqtada al-Sadr's Mahdi Army militia in the southern city of Basra and parts of Baghdad, said Khaled Jamal al-Qaisi, a Sunni leader in the Fadhil neighborhood.
During those battles, hundreds of Iraqi police and soldiers deserted their posts in solidarity with the Shiite leader's Mahdi Army.
Sectarian violence has sharply declined in recent months, but it could flare up as the Shiite militias become more emboldened. Al-Sadr is threatening to end his 7-month cease-fire, which the U.S. military had credited in part for reducing bloodshed.
"Right now, the
Sahwa
is trying to spread and take control over more areas, because they are afraid of the Shiite militias, especially after the events in Basra and Baghdad, when many of the security forces handed over their weapons to the Mahdi Army," al-Qaisi said.
Ahmed Sattar Jamil, commander of a Sunni watch group formed six days ago, was gunned down Thursday in a Baghdad Shiite neighborhood.
Four Mahdi Army members peppered Jamil with 24 bullets as he drove to a meeting of local leaders, said Abu Mohammad, one of his deputies.
"The Mahdi Army killed him because they know he is Sunni, and he is taking control of the neighborhood," Abu Mohammad said.
Last year, Sunni Awakening Councils became a pillar of the U.S. strategy to improve security in Iraq because they helped quell violence from al-Qaeda.
These new groups appear to be forming without American help, said Col. Steve Stover, a U.S. military spokesman in Baghdad. Most Awakening Council fighters battling al-Qaeda receive $300 a month, which gives the U.S. military some control over them.
"If there are new groups, we aren't paying them," he said.
Jamil was killed a few days after his group clashed with Iraqi police, many of whom come from Shiite neighborhoods controlled by the Mahdi Army.
Jamil's fighters had tried to stop a car suspected of carrying Shiite militants. Police ordered Jamil's volunteers to let the car pass, and a brief scuffle ensued.
"The
Sahwa
member told the police that this checkpoint was under our command, and we don't take orders from the police," Jamil told USA TODAY on Monday — minutes after the scuffle and three days before he was killed.
A day after the confrontation, a police officer stopped Jamil's car and warned him that he would be killed, Abu Mohammad said.
On Thursday, Jamil's Sunni fighters vowed revenge against the Mahdi Army.
"They know that it's our commander who was killed today, but tomorrow they will be the ones killed," Abu Mohammad said.
Ordinary Iraqis, like Mazen Odeh al-Mayahi, 45, a supermarket owner, fear more sectarian violence.
"First the Sunnis and Shiites were killing each other, now the Shiites are killing Shiites," he said. "But tomorrow it's going to be the
Sahwa
and the Mahdi Army."