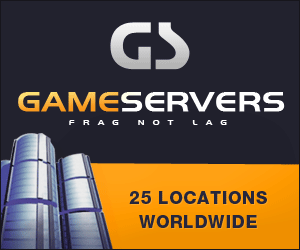 Media: The Associated Press
Byline: By SAMEER N. YACOUB
Date: 22 September 2006
Body:
BAGHDAD, Iraq_Gunmen killed four people in an attack on Sunni homes, then
opened fire on two Sunni mosques on the Muslim holy day Friday before
fleeing at the arrival of U.S. and Iraqi troops, police said.
The attack came in the capital's northern Hurriya area, a neighborhood with
a mix of Shiites and Sunnis.
About 20 gunmen drove in in five cars, then attacked several houses and set
fire to two, said police Lt. Maithem Abdel-Razzaq. In addition to the people
killed, one more was wounded.
They then opened fire on the mosques, damaging the buildings but not causing
any injuries, Razzaq said. When U.S. and Iraqi soldiers arrived, supported
by helicopters, the gunmen fled.
The 10:15 a.m. (0615 GMT) attack came 45 minutes before a vehicle ban and
curfew put in place to try to prevent sectarian violence against worshippers
on the Muslim holy day. Under the regulations, no vehicles are allowed on
the streets between 11 a.m. and 3 p.m. _ when people would be at prayer or
going to or from mosques _ and people are restricted to their own
neighborhoods.
The rules were put in place after the Feb. 22 bombing of a Shiite shrine in
Samarra, 95 kilometers (60 miles) north of Baghdad, which inflamed tensions
between Shiite and Sunni Muslims and triggered months of reprisal attacks.
In protest of the Hurriya attacks, the Sunni Endowment decided to suspend
traditional Friday prayers in all Sunni mosques in the neighborhood,
Sunni-run Baghdad TV reported.
"We condemn and regret such acts where the followers of the one religion are
killing each others," said Ayad al-Obeidi, an official in the Sunni
Endowment, which is in charge of all Sunni mosques across Iraq. "The
occupation forces have brought chaos and violence to this country and they
bear responsibility for what is happening."
The U.N. Assistance Mission in Iraq's Human Rights office this week warned
that the number of Iraqi civilians killed in July and August hit 6,599, a
record high number that is far greater than initial estimates had suggested
and points to the grave sectarian crisis gripping the country.
It offered a grim assessment across a range of indicators, reporting
worrying evidence of torture, unlawful detentions, the growth of sectarian
militias and death squads, and a rise in "honor killings" of women.
The U.S. command said Friday an American soldier was killed after the
vehicle he was in was hit with a roadside bomb in eastern Baghdad. The
soldier was killed at 11:40 p.m. (1940 GMT) Thursday, the military said
without releasing any other details.
Elsewhere, a police colonel and 1st lieutenant died when the roadside bomb
they were trying to defuse in Haswa, 50 kilometers (30 miles) south of
Baghdad, exploded, Police Capt. Muthana Khalid said.
Iraqi police in Musayyib, about 60 kilometers (40 miles) south of Baghdad,
reported finding the body of a blindfolded man, with hands and legs bound,
who had been shot in the chest _ another apparent death-squad victim.
Authorities in Samarra, 95 kilometers (60 miles) north of Baghdad, said a
gas pipeline continued to burn after an attack on it the day before.
The pipeline between the Beiji and Dora refineries was hit Thursday evening
in a deserted area about 17 kilometers (11 miles) south of Samarra, police
Capt. Laith Mohammed said. The area has several pipes carrying oil and gas,
and it was not the first time they have been targeted.
It was not immediately clear whether it was an act of sabotage, or whether
area people were attempting to steal fuel from the pipeline.
In Saddam Hussein's hometown of Tikrit, 130 kilometers (80 miles) north of
Baghdad, some 3,000 people demonstrated outside a downtown mosque, demanding
the return of the former dictator to power, organizers said.
The people gathered in front of the al-Jamaa al-Kabir mosque ahead of
prayers at the call of two religious organizations, the Association of
Muslim Scholars and the Tikrit Shura Council.
Saddam is currently on trial on genocide charges in Baghdad. The crowd
demanded his release, and for him to be allowed to resume power again as
president, said Mohammed Talib Jassim, head of the Tikrit Shura Council.
They also condemned Pope Benedict XVI's recent remarks on Islam and
violence, called on U.S. and Iraqi army raids to stop, and demanded the
release of prisoners taken from Tikrit by coalition forces.