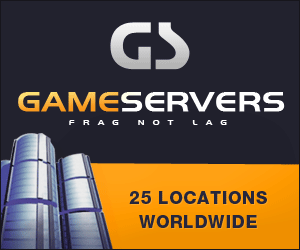 Media: The Associated Press
Byline: By SINAN SALAHEDDIN
Date: 10 September 2006
BAGHDAD, Iraq_A Sunni Arab lawmaker called on Iraq's president and
parliament on Sunday to intervene in a dispute over the Iraqi flag which has
led to deteriorating relations between Baghdad and the country's autonomous
Kurdish region in the north.
Mohamed al-Dayni, a Sunni lawmaker with Iraqi National Dialogue Front, told
reporters before a scheduled parliament session that Kurds had removed the
Iraqi national flag from all government buildings in a town bordering the
Kurdish region.
"We call upon the Iraqi president, parliament speaker and prime minister to
adopt the appropriate measures and punish parties behind this issue in order
to maintain the national unity of this country," al-Dayni said.
His National Dialogue bloc is the second largest Sunni Arab grouping in the
275-seat parliament, with 11 deputies.
Al-Dayni said a group of Kurds had replaced the flags on government
buildings on Saturday in the town of Mandali, which lies just outside the
Kurdish region in Diyala province, about 100 kilometers (60 miles) east of
Baghdad. The town has an estimated population of about 45,000, most of whom
are Shiite Kurds.
The town's mayor, Abdul-Hussein Abbas, said that 17 of the 21 members in the
local council had voted on Saturday for Mandali to become a part of
Kurdistan by joining the Kurdistan Regional Government.
But he denied that the Kurdish flag had been raised on any buildings in the
town.
"No official measures have been adopted yet and Iraqi flag is still hoisted
on the governmental buildings," Abbas told The Associated Press, adding that
"we are still part of Diyala province for the time being."
The governor of Diyala province, Raad Rashid Jawad, stressed he would not
allow the town to become part of Kurdistan. "Mandali is within the
geographical borders of Diyala," he said.
Kurdish leader Massoud Barzani sparked the flag dispute on Sept. 1 when he
ordered the country's national banner to be replaced by the Kurdish tricolor
on all government buildings in his autonomous Kurdish region.
The area has been gaining more autonomy since the 2003 U.S.-led invasion,
which many Iraqi leaders, especially Sunni Arabs, see as a particularly
worrying development.
Iraq's first interim Governing Council after the fall of Saddam Hussein
decided to change the country's flag, but no official version has been
adopted.