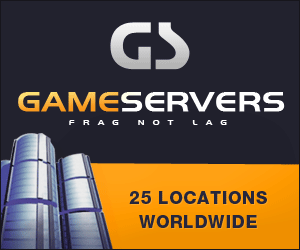 Seattle Times
December 5, 2007 By Lauren Frayer, Associated Press
KIRKUK, Iraq — Sunni Arabs ended a yearlong political boycott Tuesday in Kirkuk — the hub of Iraq's northern oil fields — under a cooperation pact that marked a bold attempt at unity before a planned referendum on control of the strategic region.
The Sunni-Kurdish deal — urged by U.S. diplomats — could also move ahead other reconciliation bids demanded by Washington but stalled by disputes that include sharing oil wealth and compromising with Sunnis who backed Saddam Hussein's Baath party.
Sunnis have struggled to find political footing since Saddam's fall, as majority Shiites cemented control of the government and security forces and Kurds enjoyed an economic boom in their semiautonomous enclave.
A planned referendum on Kirkuk, possible next year, could give the Kurds another windfall. It will ask whether the province — and its important oil fields — should fall under the Kurdish borders or continue to be governed by Baghdad.
Apart from the petrodollars at stake, Kurds have a strong cultural and emotional attachment to Kirkuk, which they call "the Kurdish Jerusalem." But Kirkuk's Arabs — who include many Shiites resettled by Saddam — largely favor continued rule by Iraq's central government.
Turkey and other countries in the region with Kurdish minorities have long feared that Kurdish rule of Kirkuk would encourage Kurds to break away from Iraq.
Tensions spiked when Sunni Arab lawmakers walked out of the provincial council in November 2006, claiming discrimination by the Kurds. The boycott ended Tuesday after Kurdish lawmakers agreed to allot one-third of government jobs, such as police and other officials, to Arabs and appoint an Arab as deputy governor.
Adding a deputy governor is a roundabout way for Sunni Arabs to gain more power, despite holding only six of the provincial council's 41 seats. The Kurdish bloc dominates with 26 seats, largely because Sunni Arabs across Iraq sat out the last provincial elections, in 2005.
Turkomen — the smallest of the area's main ethnic groups — hold nine seats. They also prefer rule by Baghdad, but have lobbied for their own sovereignty if Kirkuk is swallowed by the Kurdish region.
Kurds are generally thought to have a slight majority in the province, with Sunni Arabs close behind.
The Arabs' return to politics culminates a year of behind-the-scenes prodding by other Iraqi leaders and American diplomats.
Tuesday's move also represents the Arab lawmakers' tacit approval of the Iraqi constitution, said Howard Keegan, head of the State Department team aiding reconstruction in the Kirkuk province, including Article 140 — which calls for a census and referendum on Kirkuk's status by the end of this year.
Officials have said they will not make the 2007 deadline, but hope the vote will happen sometime next year.
Article 140 calls for a period of "normalization" in Kirkuk — providing housing for Kurdish returnees and compensation to Arabs who volunteer to return to their ancestral homes in Baghdad or southern Iraq. But the process is slow, and there are cries of fraud from both sides.