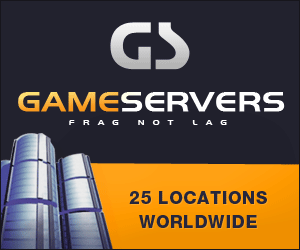 Washington Post
December 10, 2006
Pg. 24
Mahdi Army Gunmen Launch Attack on Families in Mixed District; at Least 2 Dead

By Sudarsan Raghavan and Nancy Trejos, Washington Post Foreign Service
BAGHDAD, Dec. 9 -- Gangs of roving Shiite Muslim gunmen stormed a west Baghdad neighborhood Saturday, burning houses and killing at least two people in broad daylight, authorities said. By evening, dozens of Sunni Arab families had fled their homes, carrying their belongings and furniture in trucks in one of the worst known incidents of sectarian cleansing to grip the capital in recent weeks.
According to a senior Iraqi commander and residents, Mahdi Army militiamen loyal to radical cleric Moqtada al-Sadr launched the attack on a section of the mixed neighborhood of Hurriyah, which means freedom. The rampaging began at 2:30 p.m. and lasted an hour before Iraqi soldiers entered the neighborhood.
"They attacked the people, shooting at them," a senior Iraqi commander who was involved in the operation said of the militiamen. "They were threatening people. They were telling them to leave 'or else we will burn your house down and kill you.' "
Baghdad has been on edge since a series of car bombs, mortar shells and missiles killed more than 200 on Nov. 23 in the Shiite slum of Sadr City, the stronghold of Sadr and where many of his loyal followers reside. Since then, a spate of small-scale revenge attacks has erupted in various mixed neighborhoods. The attack on Hurriyah marks one of the more serious in this cycle of sectarian killings plaguing the capital.
The attack was apparently in retaliation for an attack on Shiite residents by Sunni gunmen, said the Iraqi commander, who spoke on condition that his name not be used because he was not authorized to speak to reporters. Saturday's attacks unfolded in Hurriyah Three, a section of the neighborhood filled mostly with Sunni families from the Mishahda tribe, witnesses and authorities said. Witnesses gave different accounts of what had occurred.
Hameed al-Dahabi, a construction worker, said that about a month ago the Mahdi Army threatened Sunnis to leave their homes in Hurriyah Three. Some of the Sunni families complied. In the past two or three days, other Sunnis had reclaimed the homes, he said.
They attacked the Mahdi Army members and occasionally shot randomly into the street, he said. The Mahdi Army fought back with AK-47 assault rifles and grenades, he said.
Dahabi, his wife and their four children stayed in their home as the fighting intensified. On Saturday morning, three more families fled their street in anticipation of more fighting, he said, taking clothing and beds. He decided to stay because he has lived there since 1959.
Dahabi said seven or eight Sunnis began shooting from one house Saturday morning. Some Mahdi Army fighters tried to climb to the roofs of neighboring houses to shoot back at them, but the occupants would not let them in, he said. Instead, the militiamen surrounded the house containing the Sunnis and shot into it. This continued until about 3 p.m., when the Sunnis fled the house. The Mahdi Army fighters then burned down the house.
In the aftermath of the fighting, Dahabi said he saw about 20 people lying on the street, some injured and some dead. He said he did not know how many people had been killed.
"It's a mess," he said. "I feel sad for what's going on. A lot of families are being hurt. They're terrified."
Abdul Ali, a Shiite who lives in Hurriyah Two, said the trouble started Friday night, when snipers began shooting from the roofs of houses.
On Saturday morning, the Sunnis attacked Shiites in Hurriyah Three, he said his sister told him. He said there were many of them and they shot at people randomly. The Shiites fought back, he said, using AK-47s and other weapons. They burned two houses, he said.
"The people defended their families," he said. "Anyone who was able to carry a gun was on the street."
He said his sister left her home in Hurriyah Three at noon Saturday and is staying with him until the neighborhood calms down.
Sunni families phoned friends and relatives in other nearby neighborhoods seeking places to stay. "They told me there is no way to live again in Hurriyah," said Omar Mashadani, a Sunni who lives in the Ghazaliya neighborhood. "They told me neither the government nor the U.S. Army will help them."
Mashadani said he received several phone calls from friends in Hurriyah seeking to rent houses in his neighborhood. Dozens of families, he was told, planned to flee their homes Sunday morning, he said.
Mohammed Dulaimi said that on Friday night, threatening leaflets were distributed in Hurriyah Three, which is near the Muheaman mosque, a Sunni shrine. The notes ordered all Sunni families to leave. By the evening, he said he saw snipers on rooftops. On Saturday morning, he decided to leave.
"We had a sense of fear," he said. "We felt some of our Shiite neighbors were giving us evil looks."
With the help of a Shiite neighbor, he loaded his wife, four children and other relatives into a minibus already crammed with their best furniture and belongings. By 11:30 a.m., they had left and were headed toward nearby Ghazaliya. He had lived in Hurriyah since 1978, he said.
The Iraqi commander said he saw at least 30 families preparing to leave when his forces arrived in Hurriyah. There were at least 25 trucks filled with furniture, he said.
"We asked them, 'Why are you leaving? We are controlling the situation,' " he recalled. "The people said, 'We are very scared. We should leave now or they are going to kill us.' "
"I feel like a broken person. I don't have any power," Dulaimi said. "Only God can help us and tell us what to do."
In violence elsewhere, a suicide car bomb exploded outside the Shrine of Imam Abbas in the holy Shiite city of Karbala, 60 miles southwest of Baghdad.
Officials provided different death tolls for blast. Provincial Gov. Aqeel Khazaly said four people were killed, while Saleem Kadhim, spokesman for the Imam Hussein General Hospital, said the hospital had received 16 corpses.
Khazaly said late Saturday that security forces had detained about 20 suspects in the attack.
In the northern city of Mosul, a car bomb killed five people and injured three, police said.
The U.S. military announced the deaths of two Marines in the western province of Anbar. Both were assigned to Regimental Combat Team 5. One died Thursday, and the other, on Saturday. No further details were disclosed.
Officials also announced that one of former president Saddam Hussein's nephews had escaped from a prison northwest of Mosul. Brig Gen. Wathiq al-Hamdani, the chief of police of Nineveh, said investigators believe insiders helped Aimen al-Sabbawi escape from the Badoush prison.
Meanwhile, two influential Sunni groups, the Iraqi Islamic Party and the Association of Muslim Scholars, condemned a U.S.-led raid at a village in Salahuddin province, northwest of Baghdad, on Friday.
The U.S. military said coalition forces were targeting suspected fighters from the insurgent group al-Qaeda in Iraq and killed 20 suspected insurgents. Under machine-gun attack, the troops called for an airstrike. Amir Alwan, the mayor of nearby Ishaqi, said civilian women and children were killed in the strike.
News agencies released what they said were photos of dead children at the site. The military has denied that any civilians were killed in the airstrike.
Also Saturday, Defense Secretary Donald H. Rumsfeld visited Iraq "to express his appreciation to the troops," said Air Force Lt. Col. Todd Vician, a Defense Department spokesman, according to the Associated Press.
President Bush announced Nov. 8 that he was replacing the defense secretary. Rumsfeld's last full day will be Dec. 17.
Special correspondents Naseer Mehdawi, Waleed Saffar and Salih Dehema and other Washington Post staff in Baghdad contributed to this report.