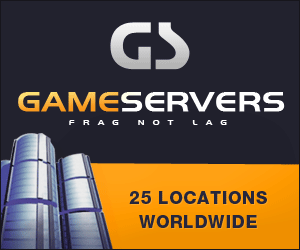 Media: The Associated Press
Byline: By PATRICK QUINN
Date: 26 September 2006
BAGHDAD, Iraq_A Sunni Arab leading a parliamentary committee reviewing new
legislation resigned his post on Tuesday to protest a Shiite-sponsored
federalism bill that he said would lead to further political instability and
bloodshed.
A series of bomb explosions killed at least nine people and wounded another
40 in Baghdad on Tuesday while police found the bodies of 13 men scattered
around the capital, officials said.
A U.S. soldier died Monday of wounds sustained from enemy fire in the
northern city of Mosul, the U.S. military command said Tuesday.
Iraqi Accordance Front lawmaker Dahfir al-Ani said he would no longer serve
as head of the parliamentary committee on regions and provinces but would
keep his seat in the 275-member parliament.
His decision deepened a crisis in the Sunni Arab community and the
Accordance Front, the minority's largest political coalition and the group
which brokered a compromise deal with Shiite and Kurdish groups to accept
the legislation.
Al-Ani was replaced by Nada al-Sudani from the secular United Iraqi Alliance
until the Accordance Front, which has 44-seats in parliament, finds a
replacement for al-Ani.
Another member of the Accordance Front accused his political bloc of
carrying out an act of "treason" against the community.
"This law will lead to the division of Iraq and the Accordance Front has
carried out an act of treason," Abdul Nasser al-Janabi told Parliament.
Iraq's second-largest Sunni group, the National Dialogue Front, has also
rejected the deal and promised to fight any effort to divide the country now
or in the future. The bloc has 11 seats in parliament.
Al-Ani said he resigned his post because of the "political agreement reached
by the political blocks to submit the bill ... and out my belief that
discussing this issue at this time will open the door to a political crisis
that would threaten the security situation."
As part of a deal that allowed the formation Monday of a 27-member committee
to amend Iraq's constitution, the Shiite-sponsored federalism bill was read
out in parliament Tuesday and will be debated in committee for two days. It
could be voted into law as early as Oct. 5.
Sunni Arabs had boycotted parliament in an effort to stop the bill from
being submitted, claiming the bill's ultimate aim was to carve up Iraq into
three separate and distinct autonomous regions.
Although the deal allows Shiites to gain quick approval for their
legislation, it makes them wait until 2008 before it can become law. In the
meantime, Sunni Arabs have a year to try to hammer out a deal to amend the
constitution in an effort to dilute the federalism law.
Sunni Arabs fear that if the constitution is not amended, the legislation
will splinter the country and deny them a share of Iraq's oil, which is
found in the predominantly Kurdish north and the heavily Shiite south.
The deal was seen by many as a victory for Sunnis. But in many respects it
was a pyrrhic victory _ any constitutional amendment must be approved in a
referendum, which may not be supported by many Shiites or Kurds. Shiites
make up 60 percent of Iraq's population of about 26 million. Kurds are about
20 percent and Sunni Arabs 15-20 percent.
"I present my resignation from this committee in front of the Accordance
Front. This personal stance does not shake my opinion that the Accordance
Front has exerted its best efforts to reach an acceptable political
agreement on this issue," al-Ani said.
He added, however, that "I have found out that it is inappropriate for me,
as the head of the committee, to connect my name to such bill because this
carries moral, political and national responsibilities."
"As for me, I will try along with my brothers who share me the same opinion
to foil the voting in favor of this bill," al-Ani said.
The political developments came one day after British forces shot and killed
a leading al-Qaida terrorist more than a year after he embarrassed the U.S.
military by making an unprecedented escape from a maximum security military
prison in Afghanistan, officials said.
Omar al-Farouq was gunned down Monday after he opened fire on British forces
during a raid on his home in Basra, 340 miles (547 kilometers) southeast of
Baghdad, British forces spokesman Maj. Charlie Burbridge said.
Al-Farouq and three other al-Qaida suspects escaped from Bagram, in central
Afghanistan, in July 2005, but the Pentagon waited until November to confirm
his escape. The delay upset Indonesia, which had arrested al-Farouq in 2002
and turned him over to the United States.
It was not known why al-Farouq fled to Iraq, but officials have said he was
born in Kuwait to Iraqi parents.