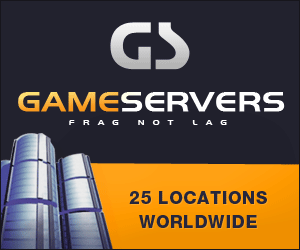 Media: The Associated Press
Byline: REBECCA SANTANA
Date: 31 August 2006
BAGHDAD, Iraq_A suicide car bomb targeting a line of cars waiting at a
Baghdad gas station killed two people and wounded 13 on Thursday, while a
bomb near a restaurant wounded eight people, police said.
The U.S. military reported an American soldier was killed north of the
capital on Wednesday by a bomb blast while conducting a route security
mission. It did not give details of the location.
The suicide car bomb exploded at a gas station in the Mashtal area in
eastern Baghdad, killing a woman and a man and wounding 13 people, police
Cap. Mohammed Abdul-Ghani said.
He said U.S. forces took three of the wounded to their nearby base because
their injuries were severe. The others were taken to a local hospital.
Due to a severe fuel shortage, lines of cars at Baghdad gas stations often
stretch for several kilometers (miles), and drivers sometimes have to wait
overnight to fill their cars.
Earlier in the day, a bomb exploded near a restaurant on Palestine Street, a
main avenue in the east of the capital and the frequent site of explosions
targeting U.S. and Iraqi forces.
In Mahaweel, about 56 kilometers (35 miles) south of Baghdad, a bomb at a
wedding party wounded at least seven people, police said.
Meanwhile, U.S. authorities released more than 30 detainees. The men were
taken to a central bus station in the capital, where many kissed the ground.
Authorities did not give any details of what they had been detained for, or
how long they had been held.
Elsewhere in the capital, gunmen shot and killed a member of the oil
ministry's security service and wounded another as the two were driving in a
northeastern neighborhood, police said.
Despite the continuing violence, U.S. authorities have expressed optimism
that Iraqi forces will be ready to assume control of security operations
with little coalition support within 18 months.
On Wednesday, top U.S. commander in Iraq, Gen. George Casey, said Iraqi
troops were on course to take over security control from U.S.-led coalition
forces.
"I don't have a date, but I can see over the next 12 to 18 months, the Iraqi
security forces progressing to a point where they can take on the security
responsibilities for the country, with very little coalition support," he
said.
The military has long maintained that any American troop drawdown would have
to be preceded by Iraqi forces taking on more and more responsibility.
When asked whether the Iraqi security forces could assume full
responsibility for security, allowing coalition forces to withdraw
completely, Casey said it was too early to tell and that it would depend on
the situation at the time.
"I'm not sure yet," he said of the Iraqi security capability. "And we'll
adjust that as we go. But a lot of that, in fact the future coalition
presence, 12 to 18 months from now, is going to be decided by the Iraqi
government."
The general said Iraqi forces are now "75 percent" along the path of being
able to operate independently of coalition forces, but said the Iraqis still
need to develop support systems such as logistics, intelligence, and medical
support.
U.S. officials have lauded the results of a major security crackdown in
Baghdad that they say has resulted in a dramatic fall in sectarian killings.
According to U.S. officials, the murder rate in the capital has dropped
almost 50 percent in August compared to July; that figure could not be
independently confirmed.
The crackdown began Aug. 7, and includes U.S. and Iraqi troops
systematically searching homes and patrolling the streets.
In the past, similar operations have lowered violence for short periods of
time, but as soon as American forces leave, the violence climbed once again.
Violence across the country left dozens dead on Wednesday.
Twelve prospective army cadets were killed in Hillah, about 95 kilometers
(60 miles) south of Baghdad as they waited outside a recruiting center. A
bomb also ripped through a Baghdad market, and police said 24 people had
died.
But the Iraqi Defense Ministry reported that 13 people had been killed in
the blast. The reason for the discrepancy was not immediately clear.