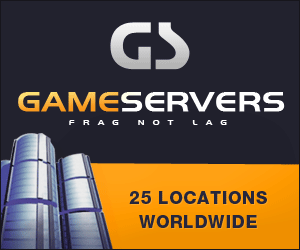 New York Times
April 11, 2008
Pg. 1
By Jeff Bailey and Marina Trahan Martinez
DALLAS — On Monday, Karin Peyregne was in Mobile, Ala., kissing her husband and two young sons goodbye, on her way to a base near Chicago for basic training in the Navy.
Unfortunately, she was flying on American Airlines, and connecting through the Dallas-Fort Worth airport. She joined thousands of other travelers here, and in other cities like Chicago, who were stranded as American canceled more than 3,000 flights through Friday because of maintenance inspections ordered by the Federal Aviation Administration.
As of Thursday night, Ms. Peyregne (pronounced PURR-in), 25, and a group of six young male Navy recruits she was traveling with to the Great Lakes Naval Station, were still stuck in and around the airport here.
They are learning one of the harsh realities of air travel these days. Because flights are full everywhere, there are virtually no open seats available on other airlines when something goes wrong. And more cancellations could roll through the airline industry as the F.A.A. steps up its scrutiny of carriers' compliance with safety directives.
The group of new recruits arrived Tuesday afternoon in Dallas from New Orleans to connect to a flight to Chicago. But that flight was among 460 canceled that day. Wednesday and Thursday brought no relief. Friday, they will be waiting — hopeful, yet skeptical — to see if a promised 8 a.m. flight materializes.
"I'm ready to get to boot camp or get back to my babies," Ms. Peyregne said. She left Mobile with $10 in her pocket.
Her group has lived off U.S.O.-supplied food and drinks, available to military in the Dallas-Fort Worth airport since Tuesday. They also were given cash from another organization that helps soldiers, and have used meal vouchers from American.
They ran out of clean clothes long ago, since the Navy told them to carry nothing with them because they would be issued military attire. They showered in discount hotel rooms, paid for by the Navy, then donned their only outfits again.
"I'm a little O.C.D. when it comes it neatness," Ms. Peyregne said. "This is definitely not good for me."
Her chances of flying out Friday morning are not great, either. American, which canceled 1,094 flights Wednesday and more than 930 flights Thursday, said it expected to cancel an additional 570 Friday, with 170 of its 300 MD-80 jetliners back in service by Friday morning. The airline is inspecting and, in many cases, rewrapping and reattaching wiring bundles inside wheel wells on the MD-80s.
American, the airline hardest hit by the F.A.A. crackdown, inspected the planes two weeks ago and thought it had done the work properly. But the F.A.A., after scrutinizing nine of them on Monday, ruled that the bundles had not been properly wrapped and fastened to prevent chafing of the wires. Chafing could cause a wire to short, and thus interrupt power to some backup systems. In the worst-case situation, sparking could ignite fuel vapors and destroy a plane.
"We failed to get it right," Gerard J. Arpey, American's chief executive, said in a press conference on Thursday. The MD-80 is the workhorse of American's route system; representing close to half its total fleet of big jets. And the extensive cancellations overwhelmed the airline's ability to accommodate passengers or to even answer its telephone calls at times.
Other airlines that fly MD-80s were reinspecting the wiring bundles this week, too. Delta Air Lines, for example, said it had made adjustments to about 20 percent of its fleet of 117 MD-88s, an updated MD-80. That resulted in a handful of cancellations Wednesday and Thursday morning. But by Thursday evening the airline's operations were back to normal.
The ordeal, if nothing else, will prepare Ms. Peyregne's band of stranded recruits for boot camp.
Tim Cooper, 23, enlisted because the truck driving and other work he does around Baker, a town in the Florida panhandle, was getting scarcer every month. "The economy's so bad, I just decided it was a better move to go to the military. I'll always have a job, benefits," he said. He wants to be a weapons system specialist on a submarine.
Mr. Cooper was the flushest of the seven recruits, bringing $60 from home. "That was gone after Wednesday morning," he said, as he bought food for himself and others who had no cash.
Ms. Peyregne, the oldest of the group, quickly became the den mother. She has kept the group together, moving from hotels to the airport, and she has planned meal times. The airline's food vouchers are valid only at airport concessions, so "if we want to eat anything, we have to go back to the airport, get a shuttle, go back through security," she said.
The week's best meal was at Chili's, she said — she had chicken strips, French fries and a salad. The worst was a warmed-up frozen pizza.
But organizing the group has helped keep her mind off her own children, Christopher, 3, and Hayden, 1, who will be tended by her husband, Jeff, and his parents.
Leaving them was not easy. When her family dropped her off on Monday at the Navy recruiter's office, "the baby started crying as soon as I got out of the car. It was really, really bad," she said.
"But I'm a big girl — I know what's best for my family."
Ms. Peyregne plans to make a career of the Navy, in airplane maintenance administration, and figures her family can move wherever she is stationed.
This week, on airport and hotel televisions, she has followed the travails of the MD-80s — the wiring bundles, the clips, ties and clamps that need to be just so. After her Navy training, she said she would be fixing problems like those at American.
"I wish I could straighten them out," she added.
Jeff Bailey reported from Chicago and Marina Trahan Martinez from Dallas-Fort Worth Airport.