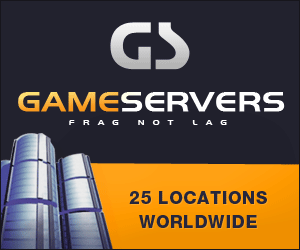 Houston Chronicle
February 2, 2008
Terror leader's death also signals Musharraf may permit U.S. action
By Matthew Pennington, Associated Press
ISLAMABAD, PAKISTAN — The U.S. missile strike that killed a top al-Qaida commander just over a mile from a Pakistani military base shows how entrenched Islamic militants are in the lawless tribal regions, where extremists have launched increasingly bold attacks.
The targeting of Abu Laith al-Libi also suggests American intelligence is improving and that President Pervez Musharraf is willing to turn a blind eye to attacks along the Afghan border if they avoid civilian casualties.
Pakistan has yet to confirm the death of al-Libi, reported Thursday on Islamic extremist Web sites and confirmed by an American official who said the veteran al-Qaida leader was hit by a missile from a U.S. Predator drone in a village in North Waziristan late Monday.
Adm. Mike Mullen, chairman of the Joint Chiefs of Staff called the strike an important moment in the global war on terror, though he refused to provide details or explicitly say al-Libi was the target.
"While this particular strike was very successful and we were very pleased with the outcome, there is still a great deal more work to do," Mullen told a Pentagon news conference Friday, citing a recent increase in al-Qaida violence against targets inside Pakistan.
News of the al-Qaida commander's killing sparked a deadly response from militants. A suicide bomber rammed his explosives-laden car into a military checkpoint Friday about two miles from the missile attack, killing five Pakistani soldiers and wounding five others.
The missile destroyed a house belonging to a local tribal leader, Abdul Sattar, known for his links to extremists in a village just over a mile from a base used by Pakistani security forces near Mir Ali, the second-largest town in North Waziri-stan.
Pakistani intelligence officials say they found the remains of satellite phones and a computer in the wreckage, suggesting the suspects had the ability to communicate outside the remote, rugged region, where land-based phone and Internet links are very limited.
By contrast, Pakistani security forces are largely confined to their bases and the main roads through North Waziristan, and have little capacity to venture into villages like the one targeted Monday night, according to Rahimullah Yousafzai, a respected Pakistani journalist and expert on the Taliban.
The missile strike leaves an increasingly unpopular Musharraf in an awkward position.
While Pakistan, a key U.S. anti-terror ally, would welcome the killing of al-Libi — whose name means "the Libyan" in Arabic — as well as 11 Arab and Central Asian militant suspects, the attack has infringed on its national sovereignty and exposed how terror suspects operate with relative freedom on its soil.
"It shows the presence of al-Qaida in the tribal regions: that there are sanctuaries and that local Taliban are giving them help and networking with them," said Talat Masood, a retired general and defense analyst.
"It will also reinforce the impression that Pakistan is helpless when it comes to actionable intelligence and when the United States wants to act, it will."
CIA Director Michael Hayden and Mike McConnell, director of national intelligence, made a secret visit to Pakistan in early January to seek permission from Musharraf for greater involvement of American forces in trying to ferret out al-Qaida and other militant groups active in the tribal regions.
Musharraf, whose support of the war on terror has only deepened his growing unpopularity at home, was later quoted as saying U.S. troops would be regarded as invaders if they crossed into Pakistan.
The government has not made a diplomatic protest as it did after the January 2006 assault that targeted and missed al-Zawahri, and killed several villagers, triggering protests.