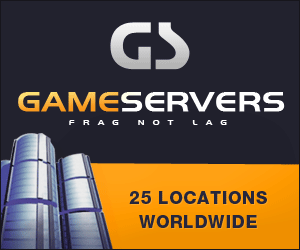 Houston Chronicle
May 18, 2008
Houston soldier among 16 Army recruiters who've committed suicide in U.S. since 2000

By Lindsay Wise, Houston Chronicle
Houston Army Recruiter Nils Aron Andersson once told his father his job was so stressful that another soldier in his battalion had killed himself under the strain.
"He said, 'Yeah, this recruiting really sucks,' " his father recalled. " 'We had one guy that blew his brains out in his car.' "
Last year, Andersson became the third Army recruiter from Houston to commit suicide in six years. The 25-year-old Iraq war veteran shot himself in the head in his pickup on March 6, 2007.
At least 16 Army recruiters have killed themselves nationwide since 2000. Five of those deaths occurred in Texas.
The tragedies reflect a troubling trend in the Army, where the active-duty suicide rate is at an all-time high. Last year, 121 soldiers reportedly killed themselves, the most since the military started tracking such statistics nearly three decades ago.
Army counselors and doctors say they're taking steps to decrease the record suicide rate, but critics say the government needs to do a better job addressing the mental health care needs of all veterans, especially before assigning them to high-stress recruiting duty.
"You can't take someone who is still dealing with the psychological trauma of war and put them in a pressure-packed recruiting situation and not expect there's going to be consequences," said Steve Robinson, former director of Veterans Affairs for Veterans for America.
"We know that manpower is a problem across the U.S. because when you're at war for four years, and people are getting hurt and people are getting out, it puts a lot of pressure on recruiters to get new people," Robinson said. "Ultimately, it ends up on the guy who does the gumshoe work out in the street. All the pressure is on him to go out and fulfill the national requests."
Recruiting spokesman denies suicide trend
Recruiting is stressful, especially in wartime, said Darryl Leonard, spokesman for the Houston Recruiting Battalion.
"That's a widely known fact," he said. "These guys may spend days and weeks on just one recruit."
Still, Leonard said the battalion's 250 recruiters have been very successful, bringing in about 3,300 recruits a year.
"It's rare we don't meet our goals," he said.
Last year, the Army recorded eight suicide attempts among its recruiters. Four — including Andersson — ended fatally.
The number is higher than it has been in years, but recruiting officials said they consider the total low and deny the data constitute a trend.
"Obviously there has been an increase, but it's going to take another year to see if it's truly a trend or if it was just a one-year blip," said Doug Smith, a spokesman for Army Recruiting Command in Fort Knox, Ky.
But even one suicide is one too many, said Chaplain Lt. Col. Terry Whiteside.
"Leaders need to be aware of their soldiers," Whiteside said. "They're not just a figure on a piece of paper. They're living human beings that are multi-dimensional. They have a physical side, they have an emotional side, and they have relationships. You know, it's being better aware of the total soldier."
Army research shows the most common reasons soldiers kill themselves are the breakup of a relationship, trouble at work or financial woes, he said.
Andersson struggled with all three of those problems before he shot himself to death last year, friends and family said.
He not only was unhappy at work but also was struggling to pay bills, they said. His Jeep had recently been repossessed.
Finally, in the hours before he shot himself, he argued with both his new wife, Cassy Walton, and ex-girlfriend Marsha Maxey.
'Fell through the cracks'
Whiteside declined to discuss specific events leading to Andersson's suicide, but he agreed that some combat veterans may feel far from their "comfort zone" when assigned to recruiting duty.
That's why the Army does not throw soldiers into the job without considerable resources and support, including mental health screening; 24-hour emergency hot lines; counseling; retreats; and classes that teach communication, relationship and stress management skills, he said.
"If a person exhibits some of these symptoms (of mental illness) there is help available for them, and we are very proactive about getting them the help they need," Whiteside said.
But Andersson's friends and family blame his commanders at the Houston Recruiting Battalion for failing to ensure the soldier received follow-up treatment for clinical depression until the day before he died, even though he had threatened suicide more than once during the previous five months.
"I do think Aron probably fell through the cracks and didn't get the help that he needed after he came back," said his mother, Charlotte Porter. "I don't know that others like him are getting the help they need, either."