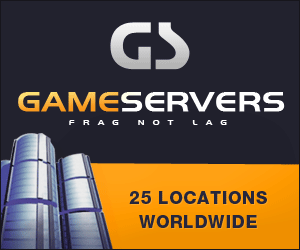 USA Today
September 19, 2008
Pg. 13
Gates cites 'different kind of challenge'

By Associated Press
LONDON -- Defense Secretary Robert Gates said Thursday that the Bush administration is reviewing its war strategy in Afghanistan amid spreading insurgent violence, rising U.S. and allied military deaths and doubts about winning.
With only a few months left before President Bush leaves office, the administration apparently is attempting to draw a clearer picture for the next commander-in-chief of what needs to be done to stabilize the country, to sustain and increase international support and to make the most of U.S. and allied military forces.
Any changes in strategy now being contemplated would not be as substantial as Bush's decision in January 2007 to take a fundamentally different approach in Iraq, Pentagon press secretary Geoff Morrell said. Bush added more than 21,000 combat troops in Iraq and endorsed an overhaul of military strategy.
"Nothing of that magnitude" is being considered for the war in Afghanistan, Morrell cautioned.
Bush launched the war in Afghanistan in October 2001 in response to the terrorist attacks of Sept. 11, 2001 by al-Qaida, the extremist network that enjoyed protection there by the country's Taliban rulers. Al-Qaida has since been mostly removed from Afghanistan but remains in sanctuaries in parts of Pakistan. Osama bin Laden, the al-Qaida leader, remains at large and is thought to be hiding in Pakistan.
Gates did not say the current U.S. approach in Afghanistan is failing. Nor did he explicitly call for a change of direction. He alluded, instead, to the 2007 makeover of U.S. strategy in Iraq and suggested in an interview with a group of reporters that the administration is reconsidering fundamental aspects of its strategy.
"We are looking at it, and I guess that is as far as I would go," he said.
"You have an overall approach, an overall strategy, but you adjust it continually based on the circumstances that you find," Gates said. "We did that in Iraq. We made a change in strategy in Iraq and we are going to continue to look at the situation in Afghanistan."
Gates did not reveal whether the White House has launched a formal across-the-board reassessment of its war strategy. But his remarks indicated that the administration sees a need to make some further adjustments.
He said the United States and its NATO partners face "a different kind of challenge" in Afghanistan than just two years ago, when it appeared that the insurgency in the eastern region, which borders Pakistan, was under control. Attacks in that region, as well as in southern Afghanistan, have since risen sharply.
Meanwhile, Bush will meet next week with Pakistan's new president, Asif Ali Zardari, as a surge of cross-border operations by U.S. forces in Afghanistan have strained the nations' alliance to fight extremists.
Pakistan said it received no advance warning about Wednesday's missile strike that it claims was launched by U.S. troops in northwest Pakistan.
That same day, Adm. Mike Mullen, chairman of the Joint Chiefs of Staff, was in Pakistan assuring leaders that the U.S. respected the nation's sovereignty.
Pakistan's prime minister, Yousuf Raza Gilani, said Thursday that strikes by foreign forces were "counterproductive."